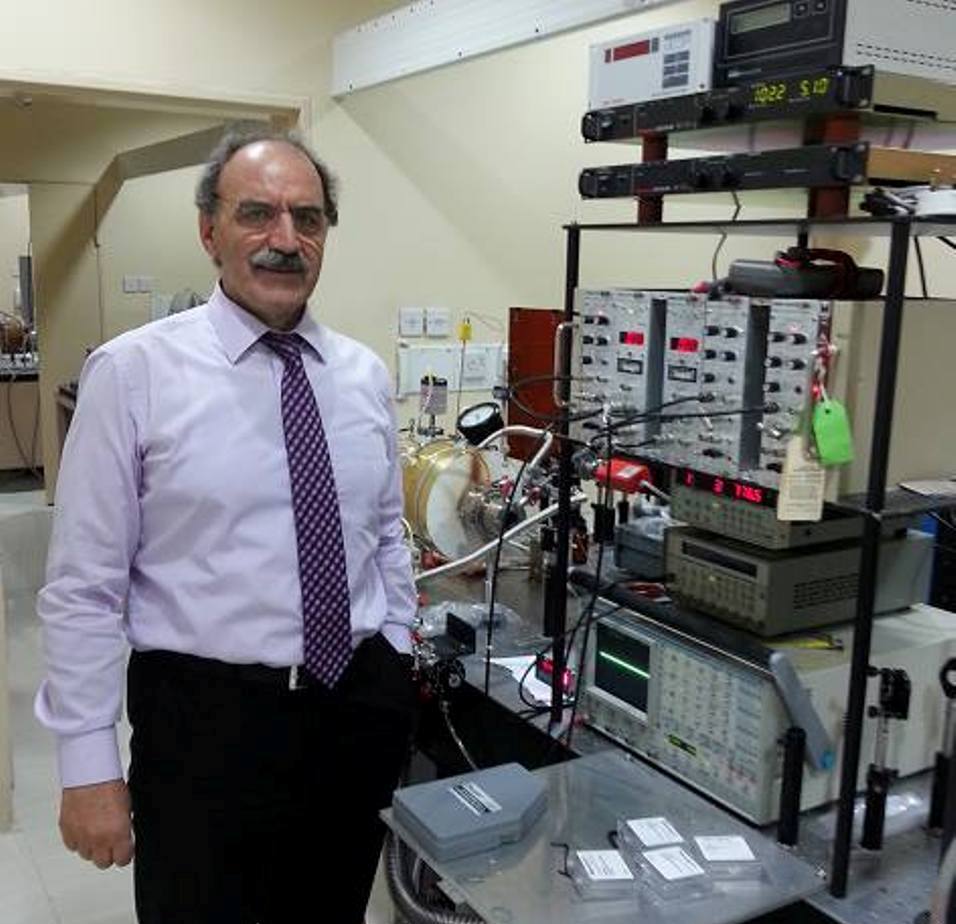 Jahja Kokaj Receives International Scientific Awards
By: Kanarina Shehu December 27, 2014
Jahja Kokaj, a 66 year-old prominent scientist from Kosovo, is a Professor and Researcher at the Kuwait University in the subjects of Optical Data Processing and Holography, Laser Application in Medicine, Astronomy-Muon Observations, and Nano Characterization of Thin Films Using Laser Spectroscopy.
Among numerous awards and honors that he has received during his long career in the field of Spectroscopy and Laser Optics, Mr. Kokaj concludes the 2014 with yearlong achievements. He has been nominated for:
King Faisal International Prize – 3rd Place (2014);
Recognition for Successful Collaboration of Laser Lab of Massachusetts Institute of Technology (MIT) in the U.S. and Center of Excellence for Laser Application (CELA) in Kuwait;
Recognition of the Government of Cuba for Collaboration and Help of CELA provided to the Laser Research in Cuba;
Scientific Researcher of the Year – Recognition from PEGAS Alternative Academy;
Best Published Papers Prize from The Kuwait University (2014).
Dr. Kokaj began his academic experience at the Faculty of Natural Sciences at the University of Prishtina, where he studied Physics. At the Institute of Physics of the University of Zagreb in Croatia, Kokaj focused his study on the field of Spectroscopic and Laser Optics. He continued the doctoral studies in Zagreb and Moscow and post-doctoral studies at the Carnegie Mellon University, Pittsburgh, USA.
During his stay in the U.S. he worked as a Researcher and later as Professor of Laser Optics at the Carnegie Mellon University, Pittsburgh. He was also involved in an optic research project supported by NASA and participated in discovering new methods of optical computation for identifying and recognizing military facilities on Earth and sky – a research project initiated by the State Department of the U.S.
With the aim of supporting Kosovo in building its scientific and academic capacities, Kokaj established the holography laboratory in the University of Prishtina, which was one of the most advanced laboratories of its kind in the former Yugoslavia.  During the 90s, Kokaj has contributed to bringing modern lasers and detectors for practicing the modern physics at the University of Tirana and the University of Prishtina. He is currently supporting many Albanian experts to reach international achievements in his scientific field.