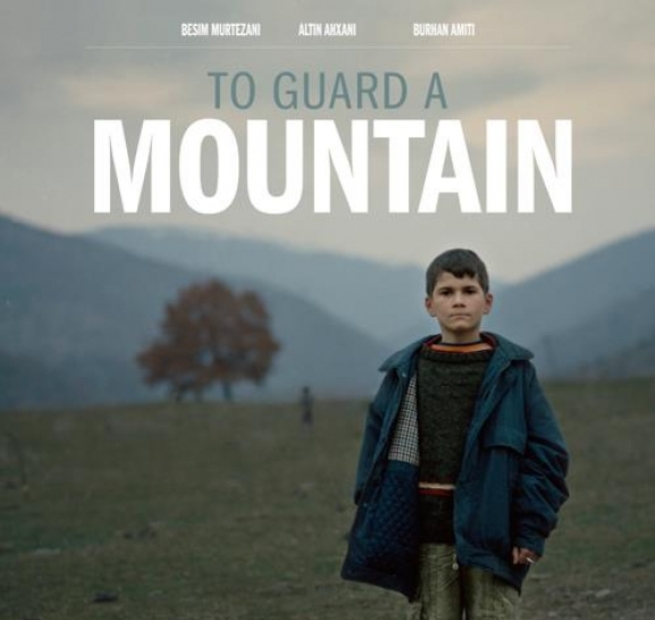 Izer Aliu: On the Road for Success
By: Albana Rama December 27, 2013
Izer Aliu is a new up-and-coming director, mastering cinema in a way that makes film lovers everywhere hold their breaths. His short film, To Guard a Mountain, is now honored with 11 different awards. 
Macedonian born Aliu graduated from the prestigious Norwegian Film School in 2012 with his film To Guard A Mountain as his main project. Prior to this, he also gained a vast academic background in motion picture and international affairs from two different universities in Sweden. His talents led to him being chosen as one of th eTop 10 best directors by four major film magazines throughout the Nordic region.
A small crew of 14 students and 20 local employees of Radusha, Macedonia, helped create To Guard A Mountain, in collaboration with the Macedonian film industry. It was the school's first graduation project shot abroad.
"We choose to work as authentically as possible," Aliu stated in an article for Aftenposten. "Therefore, the filming was here in Radusha, and we used local actors. They are used to this mountainous terrain. It was also important that they speak Albanian in the local dialect. Had they talked in standardized Albanian, it would have seemed artificial."
In To Guard A Mountain, Isa the shepherd must obey when his father commands him to find a lost lamb. On top of the mountain, his little brother and companion, Hamid, gets injured. Isa must decide whether follow his orders or his instinct.
The short film has won 11 different awards:
2012 National Film Award Amanda for Best Short Film
2012 Den norske student film festivalen: Best Cinematography
2012 Bergen International Film Festival: Best Norwegian Short Film
2013 Minimalen Short Film Festival: Honorable Mention
2013 AsterFest – International Short Film Festival: Best International Short
2013 Tetova International Film Festival – ODA: Best Direction
2013 The Norwegian Short Film Festival: Gullstolen – The Golden Chair Award for Best Short Film, The Writers Guild of Norway's Award for Best Screenplay: Timeglasset – The Hourglass
2013 CinEast-Central and Eastern European Film Festival: Audience Award for Best Short Fiction Film
2013 Chicago International Children's Film Festival: Adult Jury Prize – 1st Prize Live Action Short Film
2013 Rencontres Henri Langlois Festival International des Ecoles de Cinema, Poitiers: Student Jury's Prize, Jury's Special Prize
2013 Festival ZUBROFFKA: Best Cinematography
The short film has also been nominated for an Academy Award, in the Foreign Category for the 40th Annual Student Academy Awards.
Izer Aliu is currently on a path for success. According to Kultplus.com, he is currently working on two projects. One is in post production right now: The Good Life, Over There, about a man in Oslo who illegally works in the construction field. It is expected to premiere in 2014. His second project, Hunting Flies, will be presented at various film festivals. It's official premiere is due in early fall 2014, in Norway.