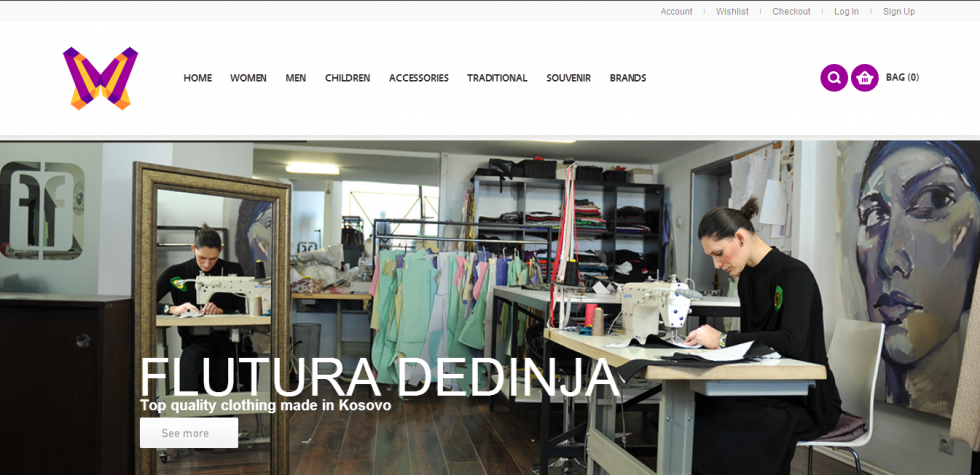 Balkanspring: you name it, we ship it!
By: Liza Gashi March 11, 2014
Balkanspring is an online shop dedicated to bringing variety of products crafted in Kosovo, both modern and traditional, to the international market. All products are designed and produced by gifted producers and craftsmen located in the country.
Balkanspring.com links small and home based producers in Kosovo to customers living aboard. It offers Kosovar products to the world through modern ways of doing business and in this way improves the international export channels for small businesses, gifted designers and individuals in the country.
The online boutique is created and owned by Athene Prosjektledelse AS from Drammen, Norway with the support of Norwegian Ministry of Foreign Affairs. Athene Prosjektledelse was established in 2001 and has broad experience in business development and innovation projects.
The online boutique offers selected range of high quality products, of both traditional, modern fashion and high fashion brands, such as clothes, shoes, fashion accessories, gift items and beauty skincare products.
Balkanspring.com includes manufacturers such as Flutura Dedinja, Krenare Rakovica, Remzije Januzaj, Krenare Rugova, NGO Sabor, FolkanShqip, NGO Gora, NGO Soroptimistene, NGO Sapun(The Ideas Partnership NGO) etc., whose main goal is to offer these products online to customers around the world but also to customers in the Balkans.
How can this project connect diaspora with home products?
For all the diaspora members this is a great opportunity because now they can order the newest designs and traditional products from Kosovo. Liridona Gashi, a project manager at Athene Prosjektledelse states that "the diaspora will provide an entry point in markets across Europe, and with this project create new channels and markets to the producers living in Kosovo."
If you would like to sign up with your email to get updates about their new products releases and special offers check their homepage: Balkansrping 
For any addition information contact: [email protected]