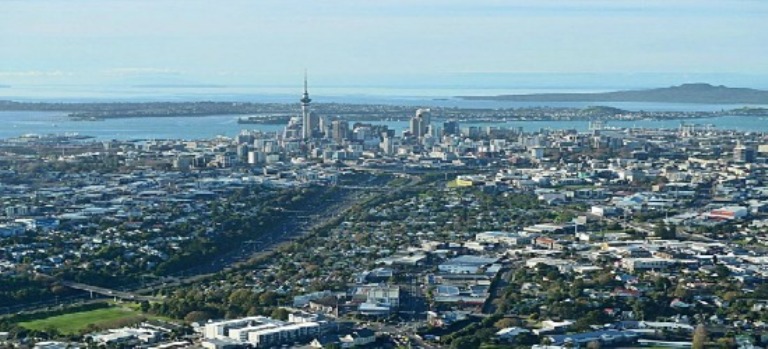 Auckland, New Zealand: A New Home for Albanians
By: Kosovo Diaspora January 16, 2014
Life on Auckland began about 700 years ago, when the Maori people came from Fiji, Samoa, Tonga, Tahiti, and other places around the South Pacific. In recent years, Auckland has blossomed into a cosmopolitan city, attracting people from all corners of the world. Now, it is home to a plethora of communities, including Gjakovar Albanians.
The Gjakovar Albanians of Auckland immigrated to New Zealand in hopes of a better life. From May until November, 1990, about 15 Gjakovar families settled there, leaving the troubled times in Kosovo.
Dr. Sefedin Zeka has lived in Auckland for 14 years now. "During the war in Kosovo from March to June, 1999, I was apart from my wife and boys. They left Prishtina for Skopje, then migrated to New Zealand. By the end of November, I went there for a month to visit, not realizing I would remain there for 14 years," he says.
This family has made the New Zealand way of life their own way of life, whether through practicing their professions or attending schools.
"Today, there are many Albanians who have graduated from Engineering, Pharmacy, Arts, and Business schools in New Zealand. We, as their parents, have only continued to demand they behave their best, as to not damage the Albanian image. We want to promote its values," Dr. Saledini continues.
Although New Zealand is known for strict laws, the Gjakovar community is known as a people of goodwill. Moreover, it was mentioned during a New Zealand Parliament session 4 years ago, as a model for other New Zealand communities to follow, regarding adapting in the new country.
A football team called "Kosova," traditional outfits, concerts, and modest organizations attract young Gjakovars, who try to stay connected to their Albanian roots. "At concerts, there are recitals, songs from Kosovo and Albania, and Albanian dances and clothing," says Dr. Saledini proudly. He does not forget to mention the creation of "Fjala Jone" weekly magazine, and a show called "Zeri Yne" on Auckland's radio.
The great love and nostalgia for their beloved "Red" Gjakova has often comforted Albanians, knowing they migrated for a better life. Hopefully someday they will return to their lovely Gjakovar homeland.
The original article was posted at RadioGjakova. Click here to read the original article.