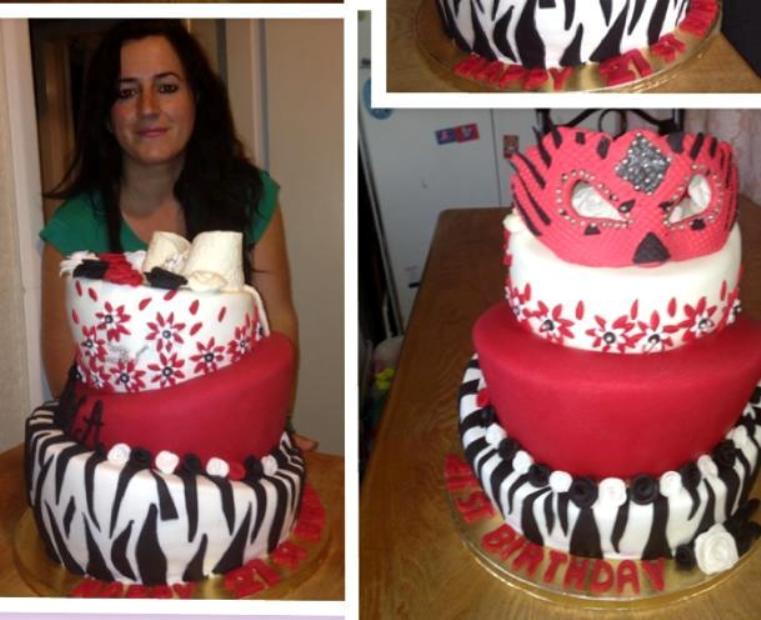 Mevlude's Marvelous Cakes all the way in New Zealand
By: Albana Rama September 21, 2013
The sweet and delicious world of desserts have a new baking queen, Mevlude Fusha, who was born in Prishtina and is now making success with her baking business "Mevlude's Marvelous Cakes" all the way in New Zealand.
In 1999, Mevlude came to New Zealand as a war refugee with her husband and three children. This came to be a step closer to her dream as Mevlude loved to see her mother cooking when she was a young girl. Mevlude followed her mothers every move in the kitchen in a way that she could see and learn everything her mother knew about cooking. She paid special attention to baking as she is as many others, a dessert lover.
The passion for baking grew more and more through the years as she loved to be in the kitchen cooking and baking for her family and friends.
"After we came in NZ, I had more opportunity to further develop my passion for baking, so I started using creativity and imagination on my baking. So for birthday parties for family and friends, my birthday presents for them were my cakes which are unique"
Mevlude impressed with her skills and talent wherever she went and was encourage to start a baking business. About "Mevlude's Marvelous Cakes" she says "This is my dream as well, because this is what i do, and enjoy doing it". Mevlude contiunes with telling us that her goal is to spread her business and to one day be able to move her "office" to Kosovo.
As for being a Kosovar in New Zealand, she and many other Kosovars have been welcomed from the very first day, even the Prime Minister himself greated them when arriving in Auckland. Furthermore, the Auckland Mayor urged them to teach their children about the Kosovar history and culture as well as the albanian language.
"Overall Albanians are doing good in New Zealand, and although far from Kosovo, many kiwis know a lot about our country, our history and appreciate what we achieved here and there", says Mevlude.
For more information about "Mevlude's Marvelous Cakes" visit her Facebook page: https://www.facebook.com/pages/Mevludes-Marvelous-Cakes/136005406547461.