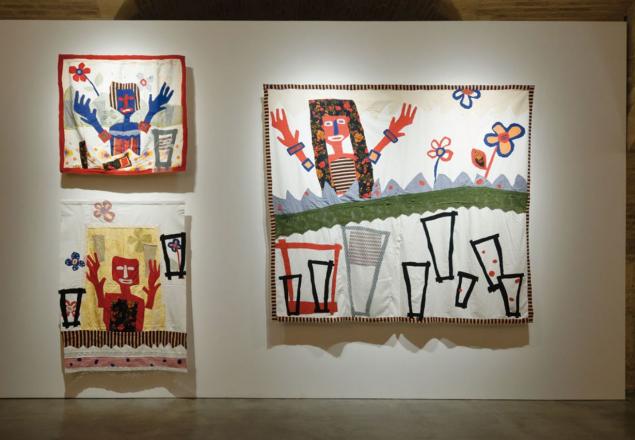 Shkololli presents Kosovo to an International Audience in Germany
By: Kosovo Diaspora December 1, 2013
The group exhibit called "To open your eyes: Art and Textiles from the Bauhaus to Today" is now open at the contemporary art museum "Kunsthalle" in Bielefeld, Germany. This time the "newborn country" Kosovo is being represented through the work of Erzen Shkololli.
In this exhibit that will remain open until February 16, 2014, National Gallery of Kosovo director, Erzen Shkololli, will be among the international artists with work on display.
As stated in the notice of the Kunsthalle museum in Bielefeld, Shkololli is displaying his works entitled "Peje, Kosovo, 1998" made during the war in Kosovo. He created his work with different materials that he found in his home, resulting in socks sewn into the shape of a mosaic. The exhibition was organized in honor of 800th anniversary of the foundation of the textile industry.
The exhibition focuses on designs of wefts (or woven) rugs and summarizes different works of textile from the 1960s -70s, including works by Blinky Palermo, Alighiero Boetti, and Sigmar Polke, and continuing on to the works of contemporary artists like Olaf Nicolai, Aiko Tezuka and Erzen Shkololli.
The original article was posted at Albinfo.ch Click here to read the original article.