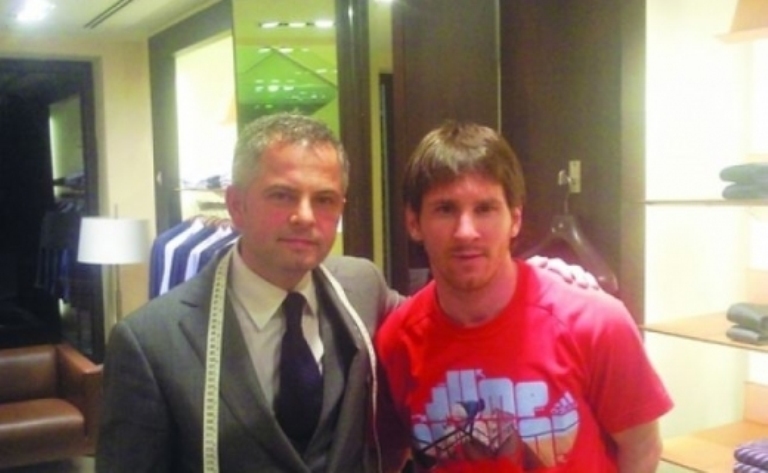 Lionel Messi wears Albanian designer's clothes
By: Kosovo Diaspora December 6, 2013
Apart from being a unique football player, Lionel Messi known for his distinguished style of clothing. The Argentinian superstar is a fashion icon, who never misses a chance to show off his image away from the field. To gain more attention, the Barcelona offensive player has contracted an Albanian fashion designer.
According to Supersport, the special costume which Messi wore after the "Golden Ball" ceremony was designed by an Albanian designer, named Muhamet Hasani. Furthermore, the costume wore by Messi for the "Golden Shoe" ceremony was carefully hand-crafted by the same man, Hasani, who is a part of a giant Italian fashion studio, "ErmeneglidZehna".
Messi shows that glamour and style are inspired by Mother Nature of our Albanian land.
The original article was posted at Kosovapress webpage. Click here to read the original article.