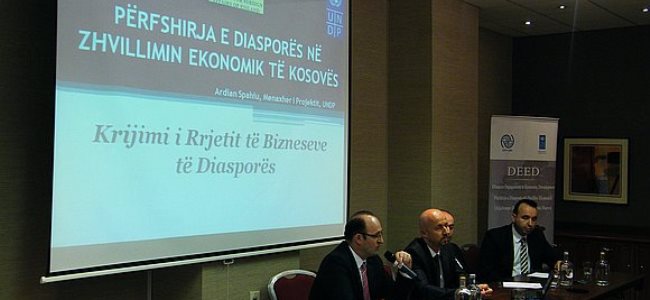 Kosovo's National Strategy on Diaspora
By: Kosovo Diaspora June 21, 2014
The workshop for developing Kosovo's first ever National Strategy on Diaspora took place on the 13th of June in Prizren. After two workshops held in January and May, over 20 participants came together to finalize this important document in Prizren.
According to DEED, amongst the participants 25% of them were women and three were members of diaspora from England, Italy and Switzerland. This helped the results of the workshop to more accurately represent the real willingness of members of diaspora to get engaged in economic development.
As a result of this workshop the first draft of the Action Plan was finalized in coordination with the Ministry of Diaspora for the final approval by the Government of Kosovo.
The original article was posted at DEED – Click here to read the original article.