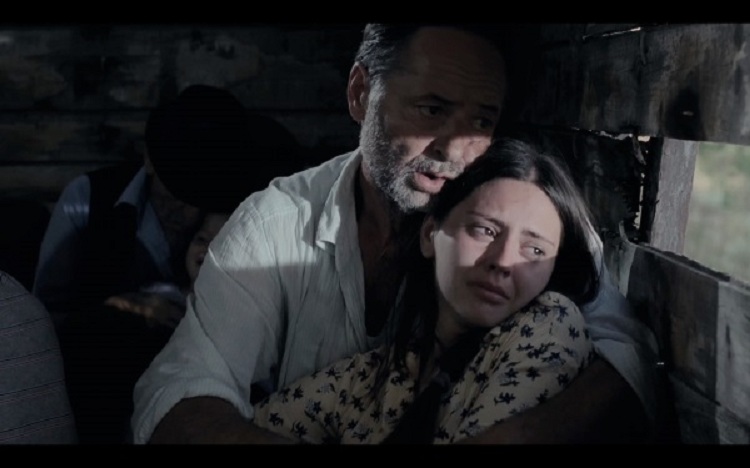 "Heshtja" breaking the silence during film's international debut
By: Kosovo Diaspora October 22, 2013
The movie "Heshtja" ("Silence"), by Kosovo director and screenwriter Bekim Guri, will take part in many prestigious film festivals this season. Taking the lead on the international scene, "Heshtja" goes where few Albanian films have been before.
"CineRail", a unique international film festival founded in 1990 to showcase movies dealing with railroads, trains, and train staions, will screen Bekim Guri's "Heshtja" in Paris this year.  Guri told KultPlus that his cinematography will be screened in the fiction movies category.
"Heshtja" depicts the stories of the last war in Kosovo, portraying the forced deportations of Kosovo citizens by the Serbian military.  The story follows a father who must choose between his own life and death in order to save his daughter from unfathomable tragedy. The cast features the acting talents of Bislim Muçaj, Fitore Broqi, Xhevdet Doda, Mevlud Osmanaj, Fisnik Syka, Vedat Haxhislami dhe Kushtrim Qerimi.
"Heshtja" is a short movie filmed in the 35mm technique.
Guri, the 30 year old director,  says that aside from Paris, "Heshtja" will also have its Balkan premiere in the international film festival in Tirana this month. "Heshtja" will then continue its journey to the short film festival in Basel, Switzerland, founded by the Albanian community seven years ago.
In the near future, Guri also anticipates a deal with a Spanish distribution company, hopefully moving a small step closer to Spain's recognition of Kosovo.
The original article was posted at the Illyriapress . Click here to read the original article.