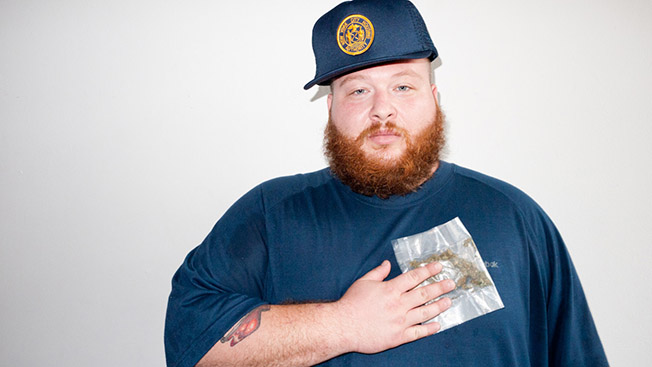 Action Bronson Loves Baklava [of his Kosovo Aunt]
By: Valon Xoxa September 4, 2014
Chef-turned-rapper Arian Asllani also known as Action Bronson is back with another episode on his new food-based show "F**k that's delicious," where he takes the camera for a tour at his Kosovo Albanian aunt's place. Being the child of an Albanian emigrant, Bronson was raised pretty much the  same as every other Albanian diaspora kid, eating Baklava and Burek at every possible event. Here Action takes us through some of the steps of making Baklava and how one just does not get in the way of a Baklava maestro at work.
The first time I ever ran across a video from Bronson was his 2010 Shiraz video where halfway through I got the chance to see a flash of the Kosova Deli in the Arthur Avenue, considered by many as the Little Albania in the Bronx, New York.
Source: youtube.com
Action Bronson has gone a long way since I first encountered him online, appearing in many videos and creating music for six albums. He apparently expects to publish a seventh album by the end of the year.
You should also follow his instagram (Bambambaklava) for beautiful pictures of Burek.
@ActionBronson Royal Arena festival 1 luv my Shqipeeeee. ! pic.twitter.com/2FS7h7PmRZ

— Nexhat Morina (@NexhatMorina) September 1, 2014
Also as a bonus thanks to @NexhatMorina we get to watch an excerpt from Action Bronson's last performance.