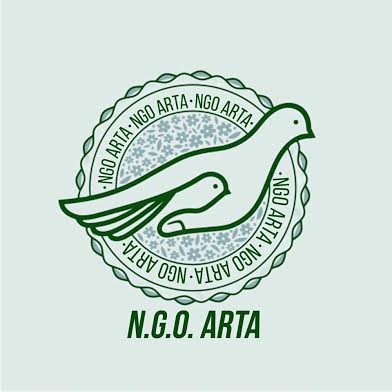 Artwork from Kosovar war survivors at the Albanian Fashion Show in NY
By: Ermira Babamusta March 14, 2016
New York – Albanian Fashion Agency (AFA) along with Arta, a Kosovo based NGO, announced their support for women survivors of unwanted physical contact during the 1998-99 war in Kosovo. In order to support these women, an Albanian Fashion Show will take place on Sunday, 27 March 2016 (4:00-9:00pm) to showcase the works of these survivors. All proceeds and donations will be used to help women in need. Specifically, the money raised from this cultural event and the exhibit will go towards single mothers in need, to help with clothing and food for winter and education for their children. In addition, proceeds will also be used to improve the social and economic opportunities for women survivors. 
"OJQ Arta" was founded in 2005 by Mrs. Hafije Qyqalla to advocate for the rights and needs of women. ARTA operates as a non-governmental organization since 1993 in Kosovo. Since being founded, Arta has been working to support, advocate and promote the rights of women in Kosovo, regardless of their race, nationality, ethnicity, sexual orientation, educational level, and physical capabilities. In 2014 & 2015 NGO Arta organized anti-violence campaigns to raise awareness about the injustices imposed toward women.
Arta together with AFA, for the first time in history, is making it possible to exhibit the creative works and products made by women survivors from Kosovo war in NYC. "We are helping these very talented and creative women gain independence and financial freedom by encouraging them get back up on their feet," said Hafije Qyqalla, Founder and CEO of Arta (OJQ Arta).
"Albanian Fashion Agency is very happy to support a nonprofit organization from Kosova "OJQ Arta" which is going to bring the hand made products that are made by women who were raped in war during 1998-1999. These products are going to be shown during Albanian Fashion Show. All funds and donations will be used to aid those women that need our help the most," said Mrika Krasniqi, Founder and CEO of AFA (Albanian Fashion Agency).
Through this event Arta, along with AFA, hopes to bring financial freedom to the women survivors.Tickets for the event are $30 general public and $50 VIP. Tickets are available on EventBrite.
For more info visit www.albanianfashionagency.com.