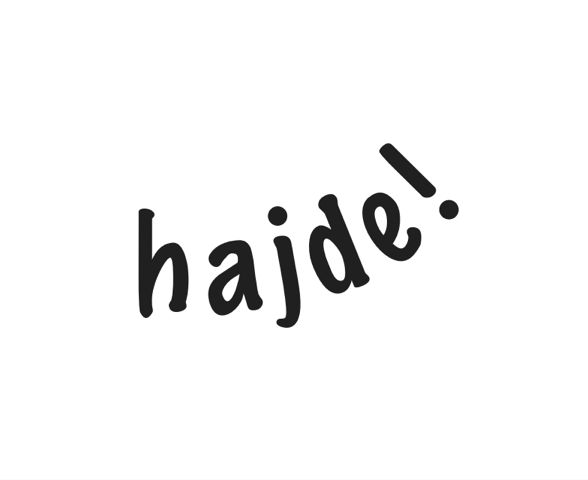 Artist-in-Residency Program
By: Kosovo Diaspora July 19, 2016
Hajde! Foundation presents an Artist-in-Residency Program
in collaboration with the Kosovo Environmental and Education Center (KEERC) in Junik from 31 July – 9 August 2016.  
In collaboration with the Kosovo Environmental and Education Center (KEERC), Hajde! Foundation is offering a cross-disciplinary artist-in-residency program in Junik, Kosovo. Set in the foothills of the National Park Bjeshkët e Nemuna, the residency aims to foster rich collaborations between artists and scientists. The program was founded on the principle that the integration of art, science, community engagement, and education can create innovative and effective ecological interventions.
This is a program for visual artists, writers, musicians, architects and other creative media. The recipient of the residency will stay in Junik for 10 days. Daily expeditions into forests, wildlife sanctuaries, mountains and the research lab will be enriched by biologists, naturalists and experts, rendering this a unique possibility for interested artists for research. Although it is not necessary for the resident to produce work during the program, collaboration with the biologists, nature observers and the local community is highly encouraged. KEERC and Hajde! hope that the residency will facilitate connections of different kinds between all participants and lead to collaborations, new discoveries and new synergies between nature, science and art.
The residency program encourages dialogue between disciplines to bring positive change to the environment and encourage environmental thinking in the region and Kosovo at large. Applicants should have a deep interest in the cross-disciplinary potentials between art and nature and their previous work as well as their planned project should reflect this interest and engagement. Applicants may be emerging or established artists who are able to communicate fluently in Albanian as well as English or German. The recipient should be able to commit to the full period of the residency (31 July – 9 August 2016) and will be provided with a round-trip ticket to Junik from his/her residency in Kosovo, a room and a per diem. A stipend will be provided to cover additional costs for materials. The recipient is invited to give an informal presentation of his/her work to the group of biologists at the beginning of the residency and is free to organize a concluding event at the end of the residency.
Please send your application materials (compiled into one pdf) by 20 July 2016 to [email protected]
Artist portfolio (3-5 works that best represent your artistic practice or projects related to the residency).
Statement of interest in the program with a short description about your planned research / project / interest in Junik (not more than 700 words).
 A short CV.
For more infromation please see:
www.severalbirds.com
www.facebook.com/keerc.junik/