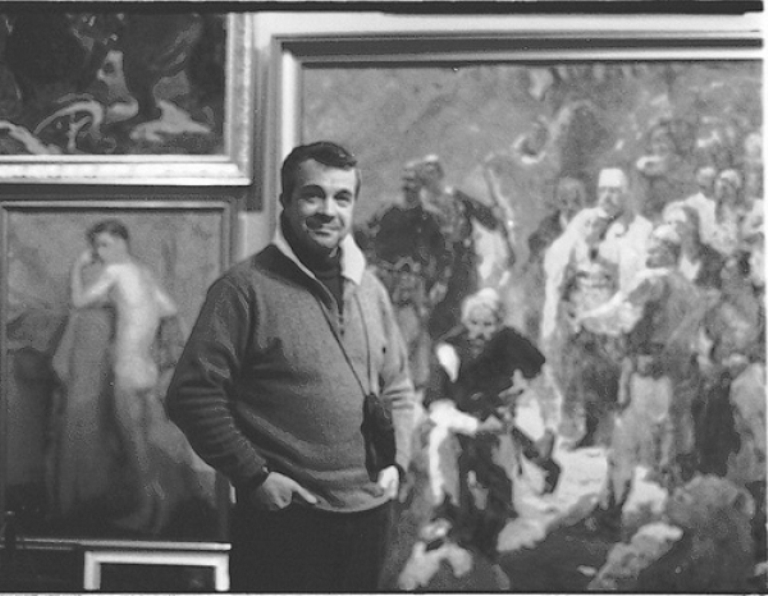 Albanian Nature and Culture on a Photography Exhibition in Lisbon
By: Fitim Salihu June 3, 2014
This is the second exhibition after the first exhibition was opened in Albania a year ago. Roland Tasho is working for nearly 30 years in the field of photography. Previously he has had similar exhibitions in the field of art, but unlike other photographers he worked on topics related to "Albanians of Greece" and "Albanians of France". Tasho, after thirty years of activity as a press-photographer, now works as a freelancer. Since 1992, he has had more than 40 exhibitions in Albania, Italy, France, Belgium, Germany, Switzerland, Austria, Argentina, Greece, Hungary, etc.
Roland Tasho opens his photography exhibition in Lisbon. Albanian nature through photography is the feature Tasho's exhibition on Tuesday in Ericeira-mafra (one of the most touristic areas of Portugal) will present. According to Albanian ambassador to Portugal, Mr. Edmond Trako, the gallery is in the center of Lisbon and it is one of the most beautiful buildings of the city center. After holding successful touristy exhibitions to promote Albanian tourism in Saint Petersburg, Moscow and Thessaloniki (2013), it is Portugal's turn to look on Albanian tourism. Tasho presents, in this beautiful exhibition, Albanian nature, archeology and architecture of our cities Berat, Gjirokastra, Kruja, etc.; our gorgeous coast and also our Alps. According to our ambassador in Lisbon, it is the first time that an Albanian photographer opens such an exhibition in Portugal. The same exhibition will be reopened in another place at another point – in Palacio Tourist Fox, Praça dos Restauradores, Lisbon. This exhibition will be opened on the 30th of May and will remain open.
The exhibition is implemented with the support of the National Tourism Agency (NTA) and the Ministry of Tourism. It is not the first time that the Albanian photographer has an exhibition in cooperation with the Albanian ministries and embassies, but this time is of distinct importance because this exhibition conveys the values ​​of the Albanian cultural heritage, which so many have commented on during these times. Moreover, this exhibition in Portugal seems very important for the promotion of the culture and the heritage of our country.
The original article was posted at Albinfo.ch – Click here to read the original article.