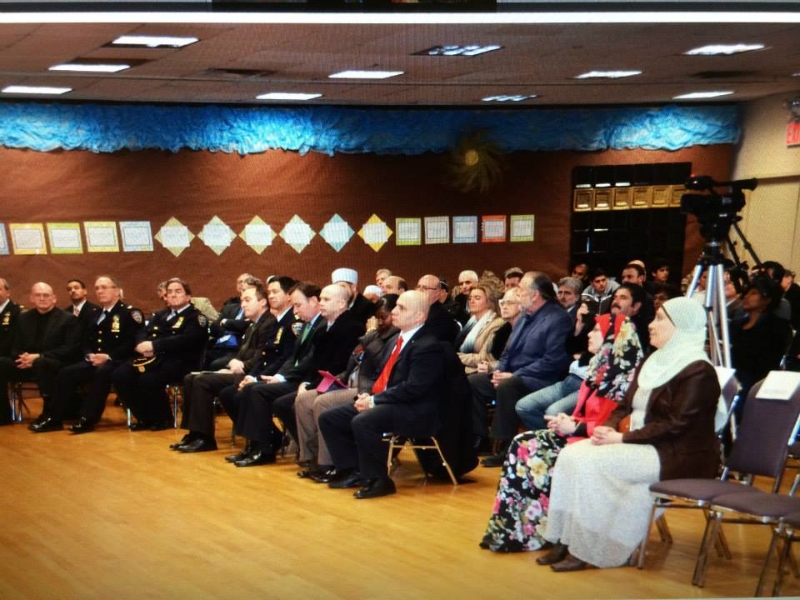 Albanian Islamic Cultural Center in New York
By: Valon Xoxa February 3, 2014
The Albanian Islamic Cultural Center located in Staten Island, NY, became a hub of people from all walks of life and beliefs on prophet Mohammad's birthday. In an attempt to bring people closer and celebrate humanity, the center brought together people from all religions, political affiliations and police officials.
On 17th of January, the Albanian Islamic Cultural Center of Staten Island organized a festivity in honor of celebrating the birthday of prophet Mohammed. Thus, in an attempt to gather the Albanian Diaspora, the center brought together Christians, Orthodox Christians, Jewish as well as many other representatives from the government and non-government organizations.
The Albanian mosque of Staten Island is considered among the biggest in the United States, thus it brought great attention to the event by attracting important individuals such as : Bekim Sejdiu, Kosovo's Ambassador to the United States, Edward Delatorre -Staten Island Chief of Police,Philip Banks – Chief of NYPD, Congressman Micheal Grimm and many other religious leaders.
The original article was posted at Illyriapress.  Click here to read the original article.