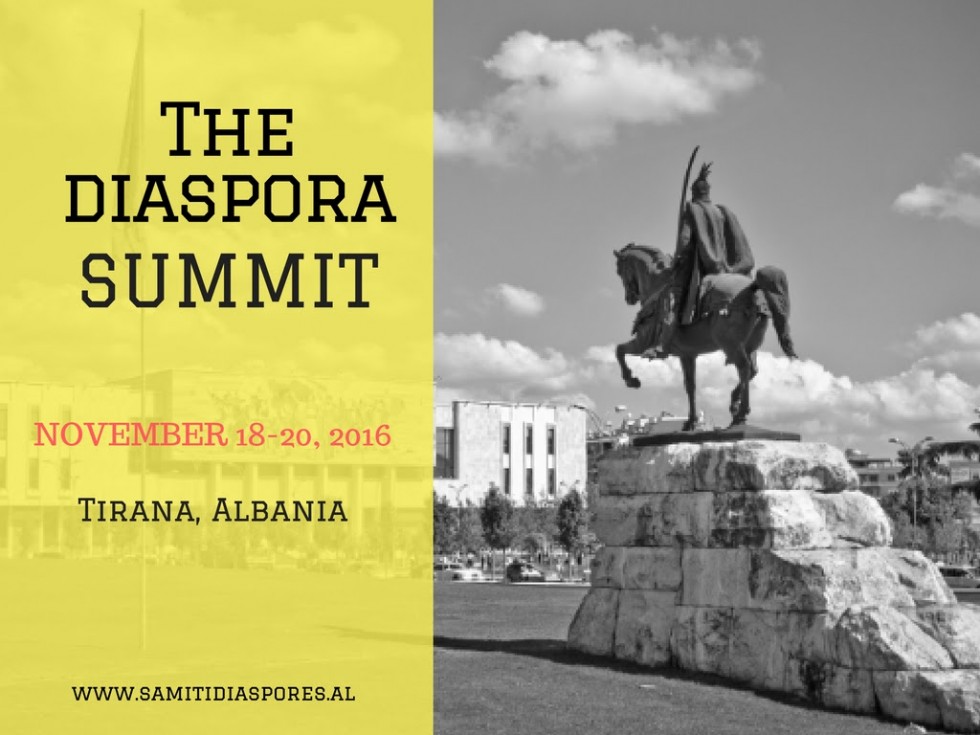 Albania – First Diaspora Summit
By: Kosovo Diaspora October 31, 2016
The Albanian government is making its final preparations for the Diaspora Summit, planned to take place on 18-20 November 2016. Under the auspices of the Prime Minister Edi Rama, the Albanian government plans to hold the first-ever Diaspora Summit. The summit will mark 25 years of post-communist migration and gather Albanian emigrants from 50 different countries.
The Summit will focus on the role that Albanian Diaspora members play in the country's social, economic, and political development. In particular, this gathering aims to harness Diaspora's energy in efforts to improve Albania's international image.
In order to reach out to as many diaspora members as possible, the Government of Albania launched a special website dedicated to the summit. Upon launching the website, Prime Minister Rama invited Albanian Diaspora representatives to register and attend this ''historical meeting''. In his video invitation, Rama states: ''This historical pan-national meeting will be a challenge that, I think, will help us discuss and find ways to strengthen our national identity''.