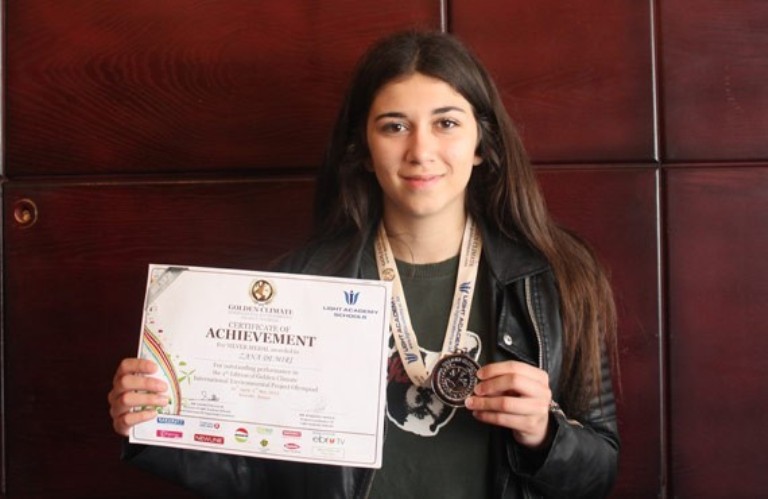 Zana Demiri wins Silver in Kenya based Olympics
By: Valon Xoxa May 11, 2014
Zana Demiri from Gjilan is a seventeen year old who recently took part in "Golden Climate" Olympics. An event that brings students from 50 different countries in competing with their ideas on environment, energy, agriculture and engineering.
Zana explains that the competition at the event was tough but her cooperation with Bardha Azemi had made their work on an environmental project noticed and awarded with silver. Their project foresees ways on filtering and cleaning contaminated water from the Ferronikel factory.
Zana Demiri's success is not accidental, she is a hard working student at "Selami Hallaq" elementary school in Gjilan, who later was chosen to attend the "Mehmet Akif" high school. She is determined to continue with other projects and awaits to succeed on other competitions.
The original article was posted at Rajonipress -Click here to read the original article.