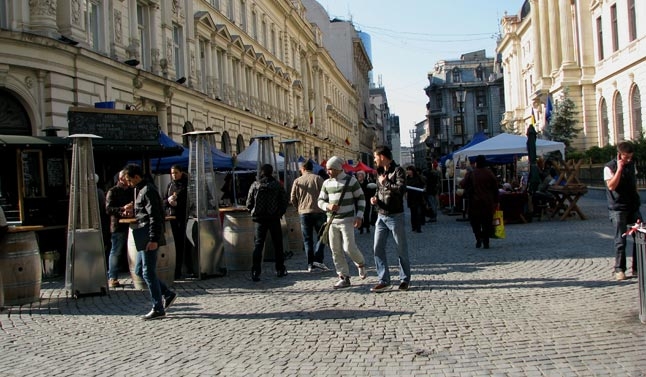 Writers Call for Kosovo Recognition in Romania
By: Valon Xoxa April 3, 2014
Six writers have traveled to Romania in search of promoting the newborn country of Kosovo.
"Writers promoting Kosovo" is the title of the activity organized by the regional organization "Teuta". Basri Çapriqi, Albina Idrizi, Smajl Smaka, Ali Daci, Natasha Lako and Ibrahim Kadriu will have a tight agenda during their travel. They will be meeting various representatives ranging from the Minister of Culture to the head of Romanian Writers association, as well as the representatives from the Albanian Community of Romania.
Working closely with "Dora d'istria", an organization that works on enhancing Kosovo-Romanian cooperation, the writers aim to present their literary works in Albanian, in an attempt to raise awareness over the issue of Kosovo among the Romanian people. Mrs. Ajete Beqiraj claims that "through this project, they attempt to send a message to the public that Romania should consider recognizing Kosovo as they have recognized 100 other countries".
Similarly, Mr Capric, the head of PEN Center in Kosovo was eager to read his poetry and explain how vital such an exchange is. "It will definitely be a scientific journey in search of restoring old cultural ties between the two countries".
The original article was posted at Koha.net Click here to read the original article.