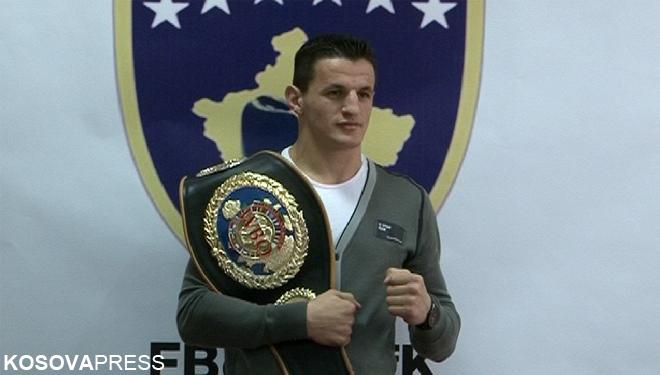 WBO light-heavyweight contender Robin Krasniqi blots Sahin's perfect record with knockout
By: Kosovo Diaspora August 27, 2012
WBO light-heavyweight contender Robin Krasniqi may well have sealed himself a second attempt at facing champion Nathan Cleverly with a fourth round stoppage win over previously unbeaten Serdar Sahin at the O2 World Arena.
The 25 year-old put the former cruiserweight down in round one and continued to get the better of Sahin for the remainder of the fight, before dropping him again in the fourth with a sweet uppercut to claim the win.
Krasniqi was due to face WBO title holder Cleverly earlier this year at the Royal Albert Hall until the whole bill was scrapped after the Welshman fell ill, and the bout could now be resurrected through the insistence of the World Boxing Organisation.
Sahin, 30, failed to defend his 20-0 record after shedding 25lbs last month to boil down from the 200lb limit and could now rethink his decision following a disastrous loss in just his second bout at the weight.
Jack Culcay also recorded a victory on the night by defeating Federic Serre via a 3rd round TKO. The fight was stopped after a bad cut opened up on the Frenchman's left eyebrow, meaning the 26 year-old improves 12-0 with his 8th KO.