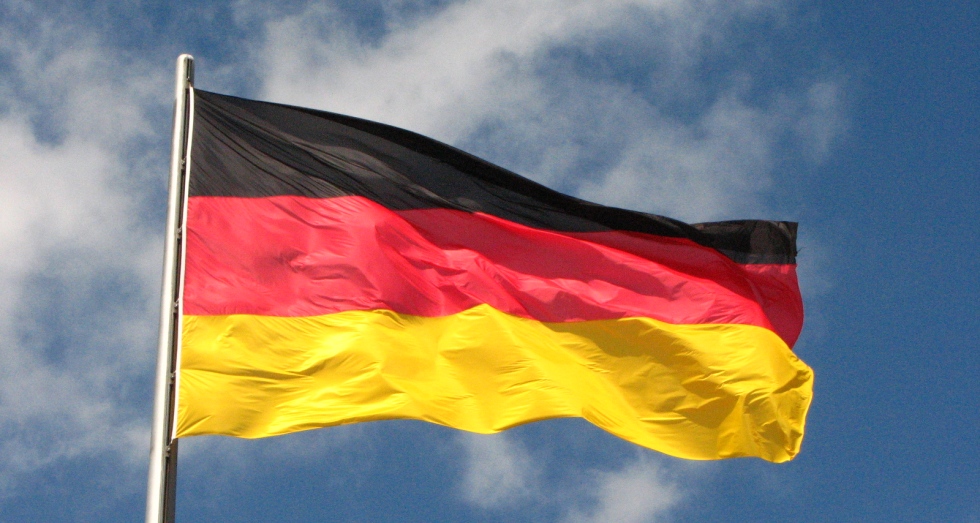 Vjollca Hajdari: A Professional Lobbyist of the Albanian Issue
By: Kanarina Shehu March 18, 2015
Kosovo's Vjollca Hajdari (originally from Mitrovica) is a political expert, publicist, and ethnologist living in Berlin since 1991.
She started her studies in Berlin and graduated as MSc. in Publicity and Communication, Political Science, and Ethnology at Free University of Berlin (FU = Freie Universität). Ms. Hajdari is an active political activist and lobbyist of the Albanian issue. In 2005, she was awarded the prize for political commitment and humanity by the Senate of Berlin and the SOS Kinderdorf.
Currently, Vjollca is a board member of two committees that cooperate with the UN. She is an official representative for South Eastern Europe and the Balkans in the Global Cooperation Council (GCC) and the Inter Press Service (IPS), as well as political analysts at EurActiv.de (informative/media portal of EU), located  near to the German government.
In the past, she worked in the Bundestag (German Parliament), in the Senate of Berlin, as well as in many important international institutes and organizations. Currently, she is part of two committees (GCC and IPS), which operate in the framework of the United Nations. She simultaneously writes as political analyst to the European Portal News – EurActiv and for other media and international press. Her analyses are published in the European Academy as well.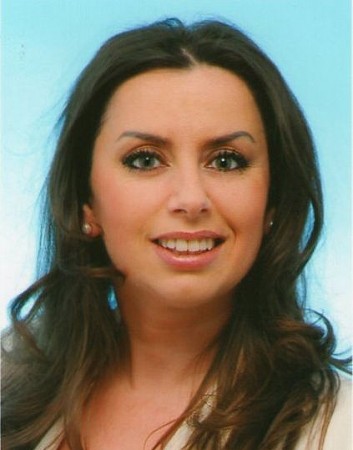 As an expert of communication science and political scientist, Mrs. Hajdari has expanded her cooperation with various embassies, foundations, and German institutes. She holds a membership in the League of German Journalists, and the World Network of Journalists.
As a political scientist, Vjollca aims to directly affect the political processes about Albanians and Kosovo. As a publicist, she exercises public diplomacy, by creating networks and always focusing on improving the image of Kosovo and Albanians in general. In the field of ethnology, she aims to serve as a intercultural bridge and to present the anthropologic side of Albanians internationally.
In an exclusive interview for KosovoDiaspora.org, she explains that there is an ongoing negative media presentation of Albanians abroad. "Through my political activity and publicity, I work for improving the image of Kosovo. By using positive examples of people in politics, history, and culture, I try to inform the international public for a different reality from the one that is actually presented to them."
Vjollca is active in institutional lobbying as well. She holds meetings with many politicians, foundations, and media. She also organizes conferences and debates that have a focus on Kosovo and Albanians.
Ms. Hajdari believes that "networking and information are the most powerful tools of governments today. Through mass communication, other states engage numerous public relations agents, the so-called Spin Doctors, Think Tanks and foundations, with the aim of lobbying and promoting a positive image in the world. Albanians are still at the beginning of this scope, so I try to professionally fill this gap."
Depending on financial support, Vjollca plans to conduct research about the Albanian migrations and invasions around the world. She is currently having a tour throughout Germany to present her documentary film about Mother Teresa. In the future, she plans to develop another documentary on the Albanian issue.
Being asked about the importance of civic engagement in Kosovo's society, Ms. Hajdari told KosovoDiaspora.org that "political awareness, civic courage and involvement are the key elements that should motivate people to participate in political decisions of their own country. People have the power to correct the mistakes of their government and those of the international community, which has been stationed in Kosovo for many years in a row. The fight against organized crime, corruption, and nepotism, as well the defense of human rights, rights to education, and social welfare are the key factors towards building a healthy society."
She believes that Kosovo society needs an increased focus on education, self-respect, perseverance of identity values, and common will. During our interview, she stated that "the most intellectually productive people of Albanian origin should be united to creating a more serious movement to articulate the requirements and needs that we should fulfill internationally! More and more talents from our Diaspora are arising in the field of science, arts, culture, and sports. These personalities should be promoted, especially by their home countries! We need to organize more events that promote our values, culture, and history. We should also focus on the challenges of our Diaspora and reflect on the aspects that need improvement."
At the end of the interview, Ms. Hajdari added that "the creation of independent electronic media – free of ideological and political interests – is another strong tool which we can use to promote Kosovo."