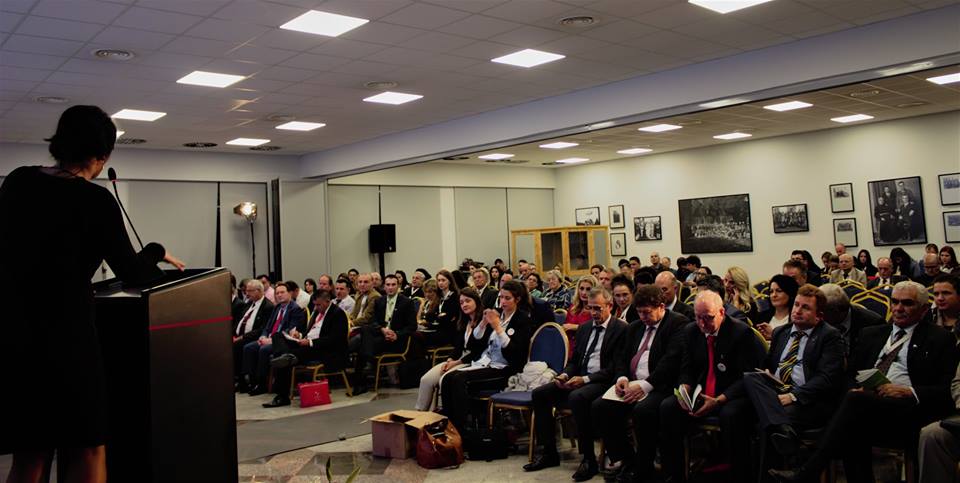 Tirana host first-ever Diaspora Summit
By: Kosovo Diaspora December 8, 2016
Albania's capital, Tirana, hosted the first-ever Diaspora Summit for three – a three-day event from November 18-20, 2016. Roughly 800 representatives of the Albanian Diaspora, including pre-communist and post-communist emigrants from 40 nations, were welcomed at the opening Ceremony on November 18th, which was held at the Palace of Congresses in Tirana.
Friday's gala ceremony gathered Albanian Diaspora from Albania, Kosovo, Montenegro, Macedonia and East of Serbia. The Summit's host, Prime Minister Edi Rama (Albania), welcomed participants and expressed gratitude for coming together at the Palace of Congresses.
"Let us learn as much from this first summit to open a new way of interaction and communication. Your summit here in this building is as much unthinkable in the eyes of the past as much inspiring sight of the future", Rama said.
Saturday's session (19 November) were dedicated for discussions on the economic aspects of Albania with Diaspora to identify possible investments, promotion of tourism, arts, culture and networking. After lunch, a panel discussion for the projects corner was organized, where Germin presented an initiative, Structured Dialogue for Diaspora Rights, and it's electronic platform.
During the Summit, the participants were invited to the inauguration of a bunker in Ministry of Internal Affairs, a stile for collective remembrance of Albania's communist history. On the last day, 20 November, guests visited cultural and historic attractions in Tirana, Berat, Shkodër and Krujë.
The first-ever Diaspora Summit was concluded with a Gala Night, Golden Eagles, at the Palace of Congress. The government of Albania presented 12 Golden Eagles Awards for individuals and organizations that work on Diaspora. Among them, Germin won the Golden Eagle Award for its work on creating an Albanian Diaspora Network.