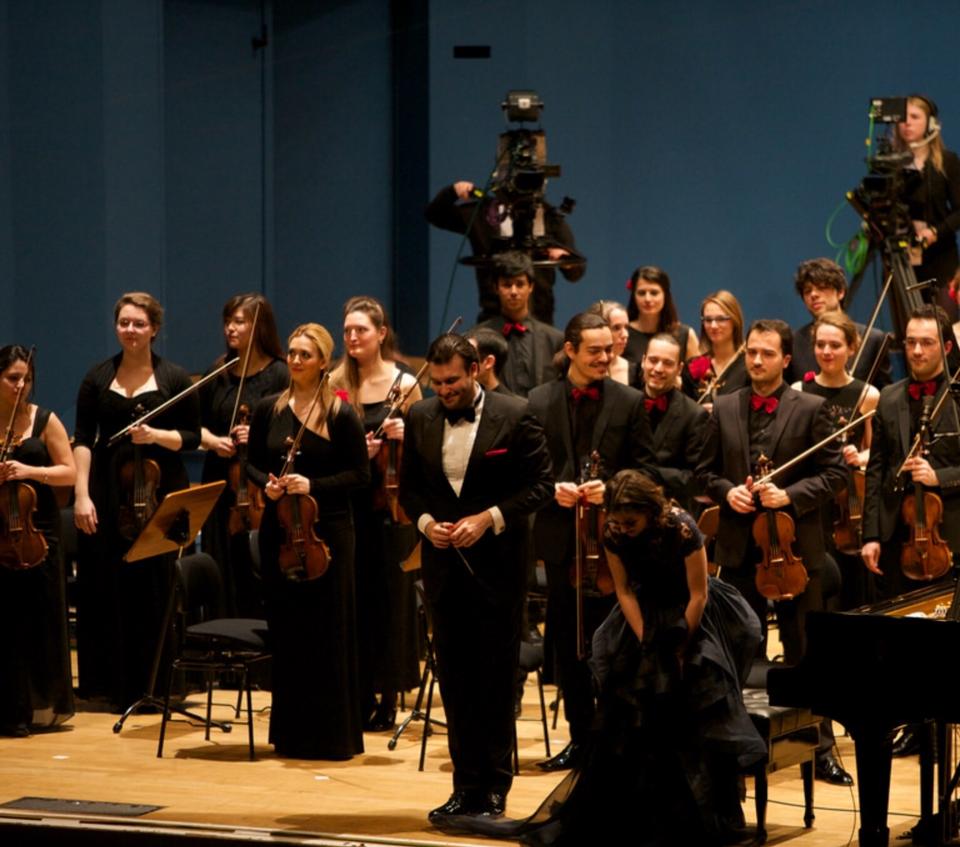 The Violin Player Valjeta and her Passion for Music
By: Fitim Salihu July 1, 2014
The School of Music "Mainspitze" will introduce Valjeta Verzivolli in "The Day of the Open Door" of this year. Valjeta is the new docent of the violin subject.
Born in 1985 in Prishtina, Valjeta started playing the violin at the age nine.  From 2001 and onward, she has attended different master level classes, studying and practicing the violin in Macedonia, Kosovo and Russia. Between 2004 and 2006, Valjeta has completed her violin studies at the Faculty of Arts in the University of Prishtina.
Since 2003, Valjeta has started to participate in various orchestras.  During a summer tour through several European countries, Valjeta was also the concert maestro.
She teaches students of all school ages. With an intention to revive the pleasure of playing an instrument, Valjeta also teaches students of all ages.
On Friday, July 4th, the new docent will make a brief presentation on how she practices with her ​​students.
The original article was posted at Albinfo.ch – Click here to read the original article