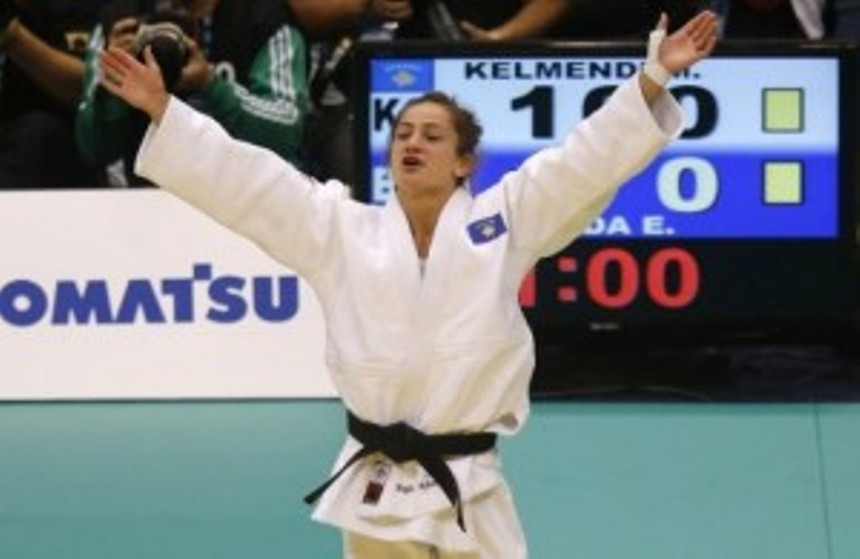 The unbeatable Majlinda!
By: Valon Xoxa March 3, 2014
Majlinda Kelmendi has continued her uphill journey of success by recieving gold medal at the Samsun Judo Competition held in Turkey.
Majlinda has managed to gather much attention for her stellar performance within the 52 kg category, where she once again proved that she is among the best in the world. Kelmendi went through the second round of competition by winning against Larisa Florian. On the third match, Majlinda triumphed against the Ukrainian Maria Buiok. The iron girl form Peja did not have much trouble winning against Tarangul, whereas on the final match Majlinda proved stronger against Odette Guifrida, thus making a step closer to the Olympic games.
The original article was posted at Illyriapress. Click here to read the original article.