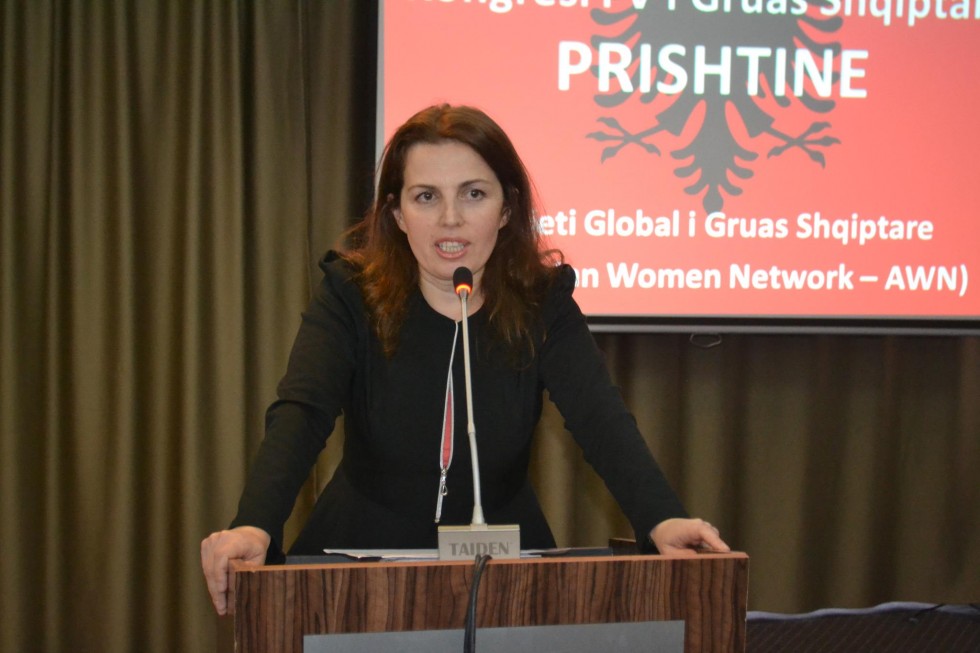 The power of the Diaspora, and Albanian women
By: Albana Rama November 5, 2013
Lida Rragami is the founder of the Albanian Women's Network (AWN), an organization aimed at strengthening the Albanian nation through women, who represent 50 percent of the population, and youth, who make up 75 percent of the population. As a member of Kosovo's Diaspora, Rragami is focused on supporting her community and holding on to her roots by opening up opportunities, and showing  the potential the Albanian people have. Rragami is an expert in the e field of information technology and telecom; the rest of her time, she focuses on achieving the goals of the AWN.
The Western Balkans have a very turbulent background, dating back to 1913, and the partitioning of Albania, followed by 50 years of Communist rule which resulted in nationwide poverty. Today, things have changed for better, but there is still a lot to do. According to AWN, Diaspora members are immensely influential, and an important factor in Albania's and Albanians process of change and progress.
With this line of thinking, Rragami established the Albanian Women's Network in the UK, a country she has for 20 years. AWN soon expanded globally. The organization established itself throughout the Western Balkans, growing its vision and strategy. AWN's key message notes that "Developing countries must understand that their ex-pats (Diaspora) bring in vast amounts of wealth and knowledge, much more than humanitarian aid can do in single lump-sum amount."
The global AWN team has organized eight Congresses in London 2012, and seven others in the Western Balkan countries (Albania, Kosovo, Macedonia, Montenegro, Serbia and Greece). Thousands of people, especially Albanian women and youth, have gathered to support and accomplish bold objectives like strengthening economic development, peace, and prosperity  of Albanian communities across the Western Balkans. The work of AWN has enabled strong partnerships and a network among the countries in the region, where new regional and local projects are taking shape.
Below, you can find the Albanian Women Network Documentary: Strengthening of the Pan-Albanian co-operation for economic development, peace and prosperity.
AWN stresses that "Everyone can make a difference, no matter what the size of the contribution – but, UNITED efforts make historical change."
For more information about AWN visit: www.albwnet.org