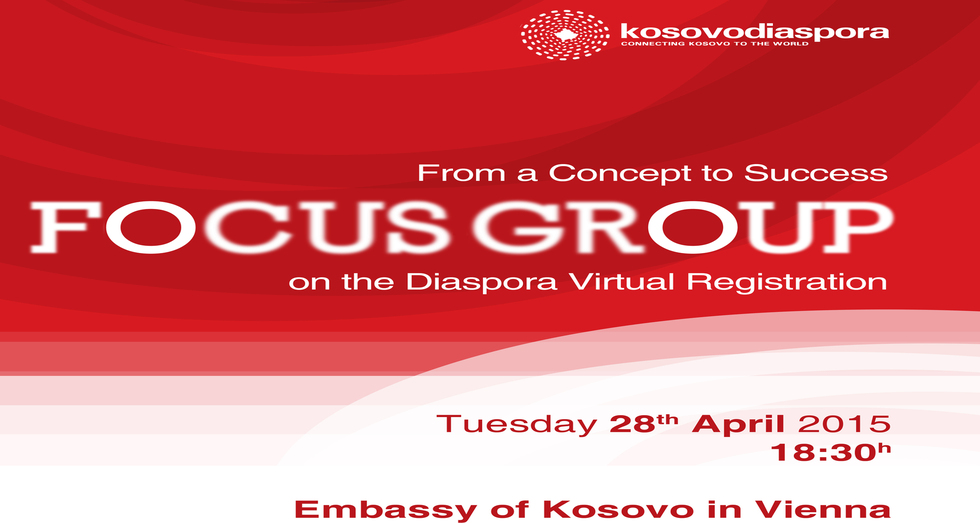 The Diaspora Virtual Registration: Discussion Forum in Vienna
By: Valon Xoxa April 21, 2015
For the first time in Kosovo's history, the diaspora is being registered. With the assistance and support of the DEED project, the Ministry of Diaspora has developed and initiated the registration process of Kosovo diaspora and migrants. This is an exciting opportunity for the diaspora members to have their voice heard and reflect true impact on Kosovo's development.
On Tuesday 28th of April 2015, the Diaspora Virtual Registration Initiative will hold a discussion forum on generating ideas and opportunities of improving the initiative.
The goal of the discussion forum is to bring together Vienna-based Albanian business and civil society leaders to discuss and develop some options for making the Diaspora Virtual Registration (DVR) platform a success. The DVR has been developed by Kosovo's Ministry of Diaspora (MoD) with the aim of mapping out Albanians living in all seven corners of the world, and building polices that can support diaspora communities.
The event will be held at the  Embassy of the Republic of Kosovo in Vienna ,Goldeggasse 2/13 1040 ,Vienna, Austria on 18:30PM.
To RSVP for the event, please send an email to [email protected] by 25 April 2015.
If you are a diaspora and would like to register, please click here.