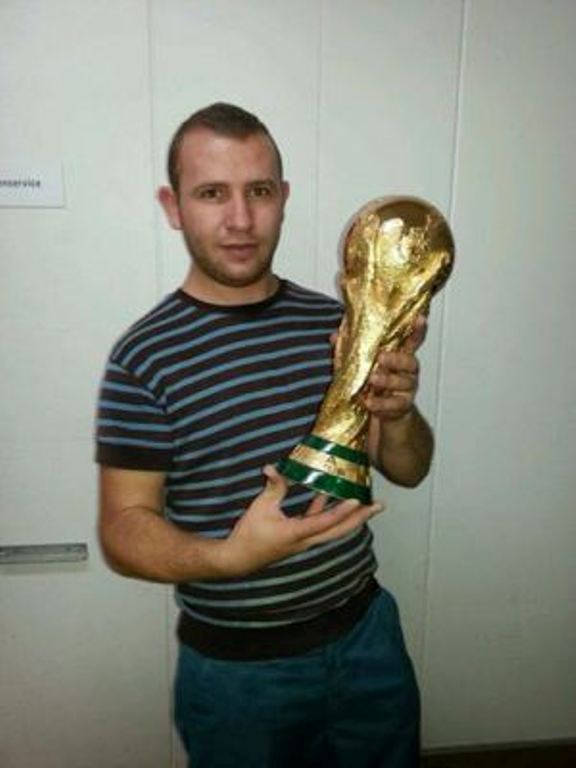 The Albanian who made the World Cup trophy
By: Fitim Salihu July 14, 2014
When the whole world last night was watching the final match of the World Cup between Germany and Argentina, no one has thought where this Cup was made; the Cup which all the participating teams has aimed.
For this work the company that was contracted by FIFA is "Silbag AG" from Lucerne, specialized for cleaning gold and metals. In this company also works an Albanian, Amir Abduli from Përshefc, Tetovo who was entrusted by the employer to make the cleaning of the World Cup trophy.
This is also another story that makes us feel proud of the success of our compatriots.
This picture that you see is made ​​at the moments when cleaning of the cup was carried out.