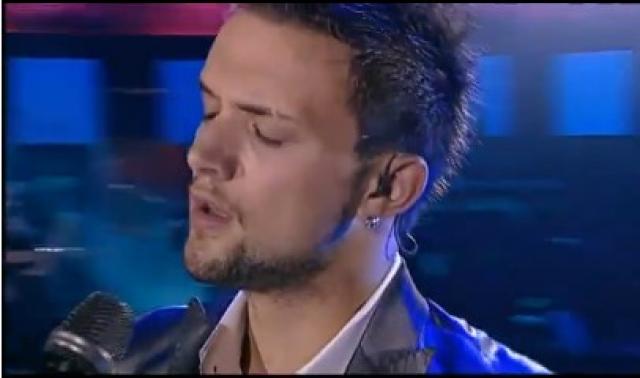 The Albanian who amazed Croatia
By: Fitim Salihu July 11, 2014
Mark Marku is a 22 year-old singer who was born in Prizren. We will bring to you his exclusive interview for our page.
Mark Marku has completed the Music High School, violin course in Zagreb. Currently he is attending the first year of the Music Faculty, the Solo singing (canto) class of Professor Merita Juniku.
As a 16 year-old he went to Zagreb to finish the secondary school. For a short time he became involved in many artistic and sports associations, where as he puts it, always trying to represent the Albanian people in the best possible way, with his concerts as a soloist (6 times successively soloist/ violinist with the Orchestra of Zagreb).
Mark also had sports engagements in Zagreb. As he says, "I took part in smaller tournaments as a sportsman. I practiced wrestling for a time in Zagreb and it rarely happened that someone called me by name because for my friends whom I wrestled with I was 'Albanac' (The Albanian) and I have been proud of this."
In 2009 he found himself among 15,000 singers candidate in the television show ""Hrvatska trazi zvijezdu" ("Croatia searches a star") where after a continual work and after a full commitment, he was ranked third as a super-finalist.
Mark describes the emotions of this show in this way: "In these musical television evenings, through my work I always tried to represent the Albanian people in the best way possible and to show the Croatian people that our country has a great culture and tradition."
When he was asked how he sees art in Kosovo, Marku said:
"I can freely say that the art and culture in Kosovo have stagnated and the fact that most young people are forced to leave Kosovo to express their work through foreign countries shows that this is an alarming situation because our country is losing its qualitative artists who are going in foreign countries."
Mark complains that he has never been institutionally supported by the state of Kosovo, and that so far he has failed to represent artistically himself and his country in the best way possible.
Few days ago, Marku has launched in the Albanian televisions the new song titled "Vec me ty" ("Only with you"), a project in which he has devoted a lot of time, work and commitment. "Thanks to my utmost commitment, the song is welcomed by the Albanian audience, wherever they live. Thanks to the hospitality of the public through social networks and television, I am engaged in many musical evenings around the country", says Marku.
Asked in an exclusive interview for "Kosovo Diaspora" how could the Albanian Diaspora better helps the image of Kosovo, Mark said:
"I think that Albanians living in the Diaspora can help Kosovo's image only through the work and the education of their children. I think that this is not unachievable, only that we need greater commitment of each individual."