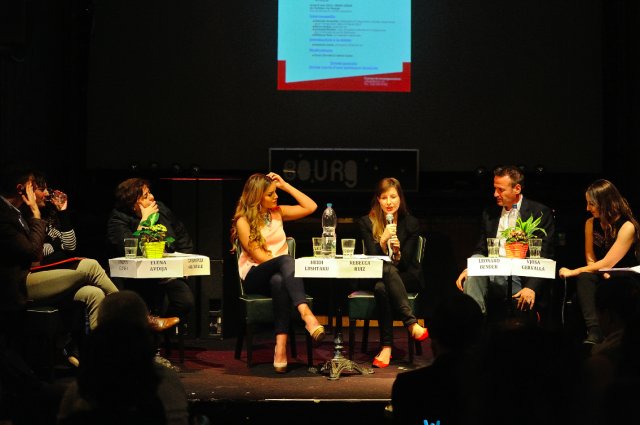 The Albanian-Swiss Identity Paradox
By: Valon Xoxa July 2, 2014
"Better here or there?" was the title of the documentary movie by Elena Avdija, shown at the "Secondot, multiple identities" debate held at St. Gallen organized by Albinfo.ch. The movie portraits the difficult attempt at answering the everlasting question of "is it better in Switzerland or in Kosovo?"
The leading character role, a Kosovar girl, tells her story of the stark differences and contradictions that occur in her life between "here" and "there". A similar lifestyle is apparent in other characters who are continuously pressured to define their identities between being Albanian and being Swiss. Often they feel enriched of their  colorful background but a complex identity does bring about some drawbacks.
Arber Bullakaj, Blerim Bunjaku and Qendresa Sadriu are all Swiss born Albanians and have experienced the phenomenon firsthand. At a "Secondos" debate held by Albinfo.ch; they had the chance to express views and personal stories.
"Where is your home?"
For Blerim Bunjaku, this is quite a common question. He best describes it by telling how his children react. "When we are in Switzerland, they asks us on when we are planning on going to Kosovo, once we get to Kosovo, they ask of when we are going back" thus this back and forth traveling does bring to question where the home is.
Klodina Guraziu, a TV spokeswoman talks of this curios feature, she recalls a little YouTube video where they ask a little boy if he is foreign and the kid quickly replies with "no I am Albanian."
Communal identities are often difficult to define, thus many diaspora members find themselves in complex situations in attempt to better understand their identity. In this journey of  discovery, Diaspora members often figure a lot about their origin and uncover pleasant surprises that make the journey all worth it.