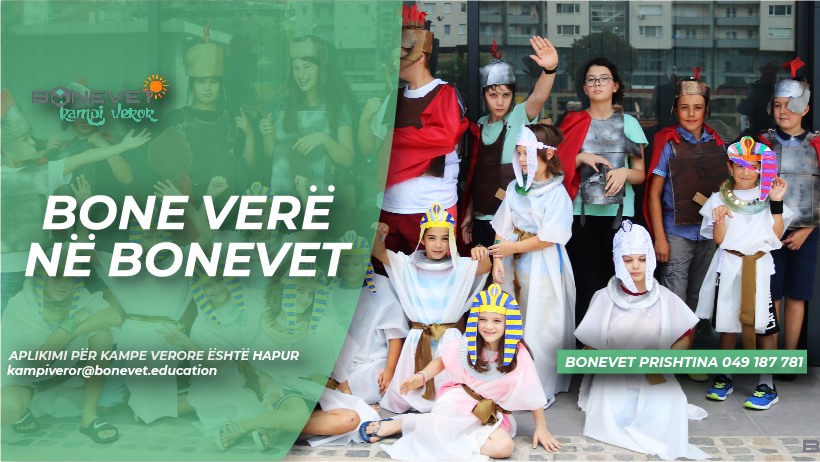 Summer Camps in BONEVET are joining the Diaspora in one place
By: admin June 25, 2019
Diaspora, Summer Camps in BONEVET are waiting for you!
After months of work and engagement, holidays spent back home are fun when children are part of Summer Camps at BONEVET.
These camps allow you to create new companionship in your homeland and learn Albanian, explore and create the games you like.
BONEVET welcomes children from Diaspora in three centers in Kosovo;
BONEVET Gjakova, BONEVET Prishtina and BONEVET Kaçanik.
Starting from July 1 to August 30, all children between the ages of 7 and 15 will have the opportunity to become part of our camps.
The camps that are being organized this summer are;
Imagine, Create & Play 1 – 5 July
How do I work? 8 – 12 July
Mission in Space 15 – 19 July
ART on the map 22 – 26 July
The Little Scientists 29 – 2 August
Artists Week 5 – 9 August
Outside the Box, From the Box 13 – 17 August
Creators Re-Create 19 – 23 August
Academy "Children Spy" 26 – 30 August

For more information about Summer Camps please click HERE.