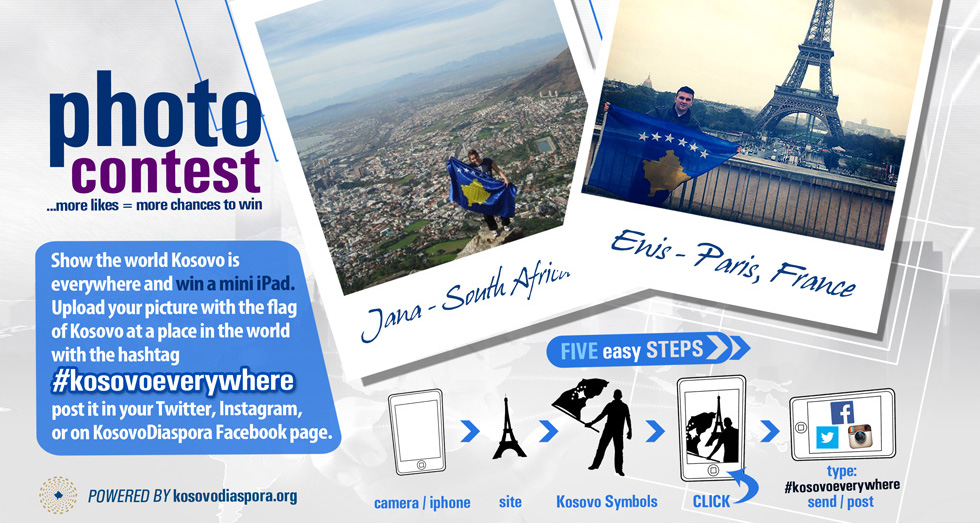 Show the world Kosovo is Everywhere!
By: admin July 21, 2014
The summer of 2014 will be the summer of Kosovo. People related to Kosovo will show the world that their country is everywhere. The idea is simple: go to a certain place in the world and take a picture of yourself with a symbol of Kosovo – like the flag. Post it, and Bamn!
Simply, upload the picture on the Facebook page of Kosovo Diaspora or via Twitter, Instagram or Google+ with the hashtag #KosovoEverywhere.
The team of Kosovo Diaspora will collect all the pictures and put them in a special Facebook album to show the world #KosovoEverywhere.
After the summer, a jury team will choose three best pictures and give prizes of one mini iPad to the winner, Google nexus to the runner-up and an iPod Nano to the number three contestant. But, of course the biggest goal is to show the world we are everywhere.
Check out the album HERE