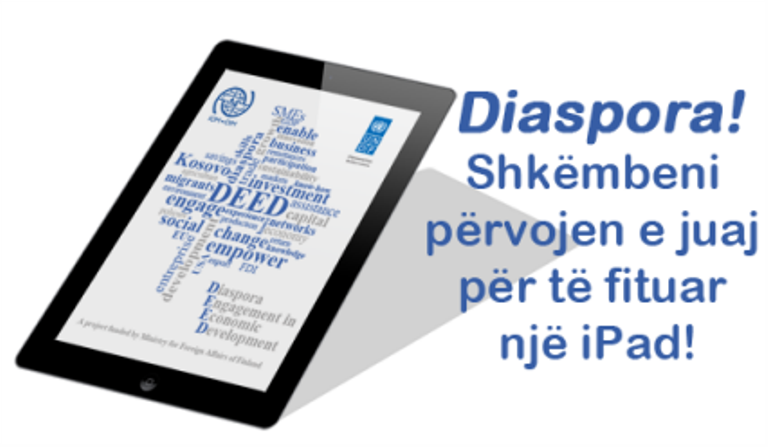 Share your diaspora experience!
By: Valon Xoxa May 13, 2014
What is your impact in Kosovo?
Send a video (Max. 2 minutes) or a short story (Max 2 pages) until 23rd of June. The most creative and informative post will win an IPad! Click here to read the rules and regulations on participation.The form could be downloaded here
The writings and videos should be submitted at [email protected]
By submitting your video and writings, you are agreeing to the terms and conditions cited above.