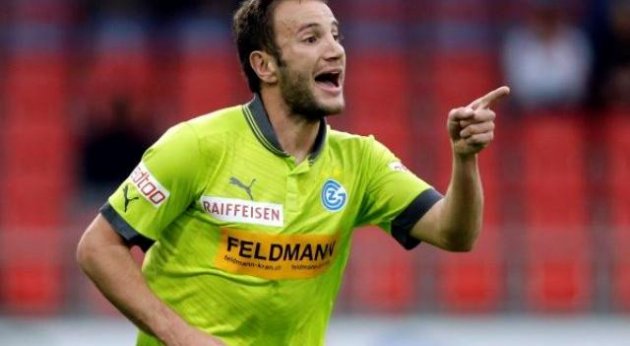 Score after Score, Shkëlzen Gashi makes it the Top
By: Valon Xoxa June 11, 2014
Shkëlzen Gashi shun the critics who claimed that Swiss football does not have high caliber players without its "Albanian Five"(Shaqiri,Xhaka,Xhemaili,Behrami,Mehmedi). With the "Top Five" away, Gashi had proven that through fantastic performance, he could be crowned the player with most goals in the Swiss Football Super-league. With 19 goals, Gashi (representing GC Cyrih) has been the lone warrior at the top of the billboard for some time now, leaving far behind the second placed Valentin Stocker of Basel (12 goals).
Watch Shkëlzen Gashi demolish the net on a YouTube video compilation here:
The original article was posted at Albinfo.ch – Click here to read the original article.