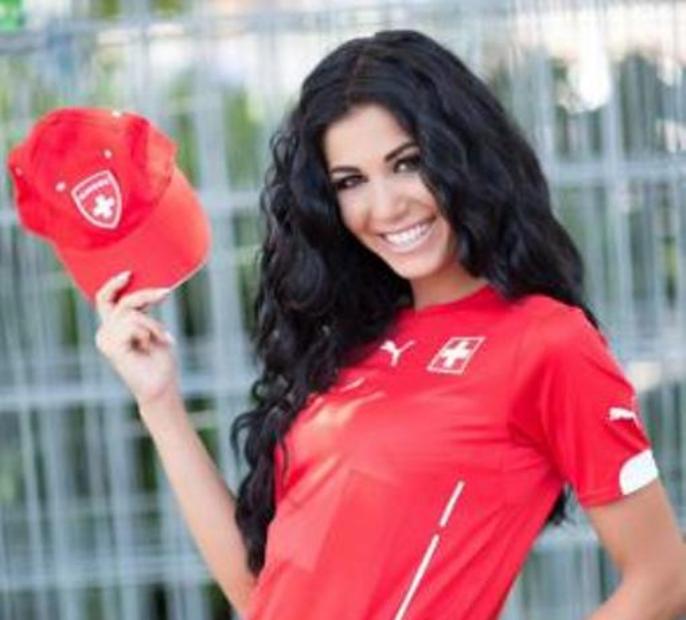 Saranda Supports the Swiss National Football Team
By: Fitim Salihu June 16, 2014
Saranda Maliqi, the Kosovar who is a potential "Miss Switzerland" posed for the World Cup "Brasil 2014".
Saranda, wearing a shirt of the Swiss national team wished luck to the Albanian players for Switzerland in the World Cup. Switzerland is the favorite team of the potential Miss Switzerland of Kosovo descent.
"I will support Switzerland because the most of its players are Albanians. I am proud that they are Albanians who represent in the best way possible our people and our nation abroad. They are excellent players", said Saranda for albinfo.ch.
Saranda competes in October for the award of the most beautiful girl in Switzerland, along with Anita Shala, who will be among eighteen other candidates.
The original article was posted at Albinfo.ch – Click here to read the original article.