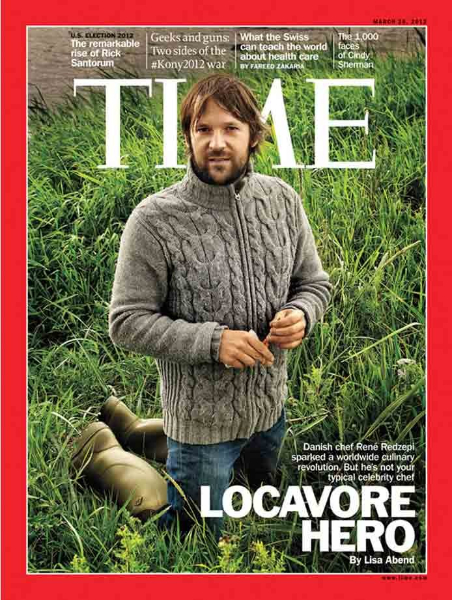 Rene Redzepi is our pick for today
By: Valon Xoxa August 27, 2014
If you ever have the chance to swing by Noma, a restaurant in Copenhagen , you should, because Rene Redzepi will be probably in the kitchen cooking something that will stay with you for quite some time.
Rene Redzepi is a famous chef and restaurant owner. Based in Copenhagen, Denmark, his restaurant Noma has won San Pellegrino's World's Best Restaurant award from 2010 to 2012. Without a doubt, his popularity grew once people realized his talent in bringing out the best of flavors. What is even more important, Rene Redzepi has been nominated by Time magazine as one of the 100 most influential people of 2012. Furthermore, Redzepi never hides his background, in an interview for  metro.co.uk he claims that ' used to reject these ideas of your background influencing you,' says Redzepi. 'I was bored of reading about the French chef looking over the pots with his mum making cassoulet, new-age s***. But you know what? When I came to terms with it, my time as a child in Yugoslavia has had an insane influence.'   
While Redzepi might never share the tricks of the trade in the kitchen, he does without a doubt represent another successfully integrated diaspora.
Check out an interview of Mr. Rene Redzepi himself during his visit in Kosovo.