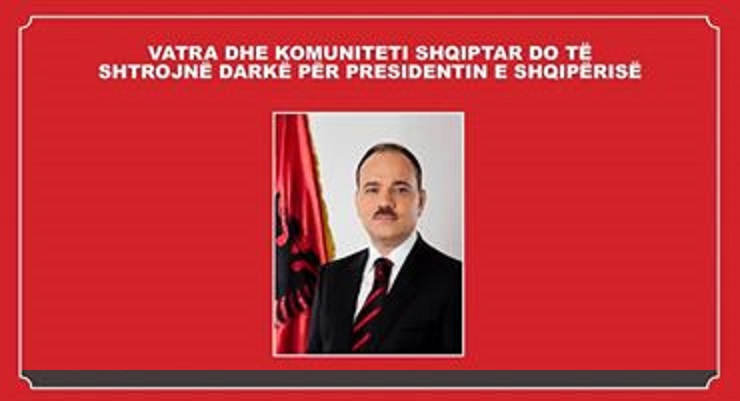 Reception Dinner in New York with the President of Albania
By: Liridona Osmanaj September 26, 2014

It is a long tradition of  "Vatra" – the Pan-Albanian Federation in the US – which was established in 1912 from our well respected Albanians, Faik Konica and Fan Noli, to gather the Albanian community of New York, New Jersey, Connecticut, and beyond to welcome in the US prominent political Albanian figures from all over the Balkans.
This year too, the Pan-Albanian Federation in cooperation with the Albanian community in New York  have organized a reception dinner due to the visit of the President of Albania Mr. Bujar Nishani.
The Pan-Albanian Federation and the Albanian community encourage all organizations and the Albanian community to participate in this event organized to celebrate the Albanian delegation led by Mr. Bujar Nishani.
The dinner will take place on Saturday (September 27th, 2014) at 7:00pm in the Maestro's restaurant in Bronx, New York. Please find the details below.
1703 Bronxdale Avenue, Bronx, NY 10 462
Tel : (718) 792 – 8844