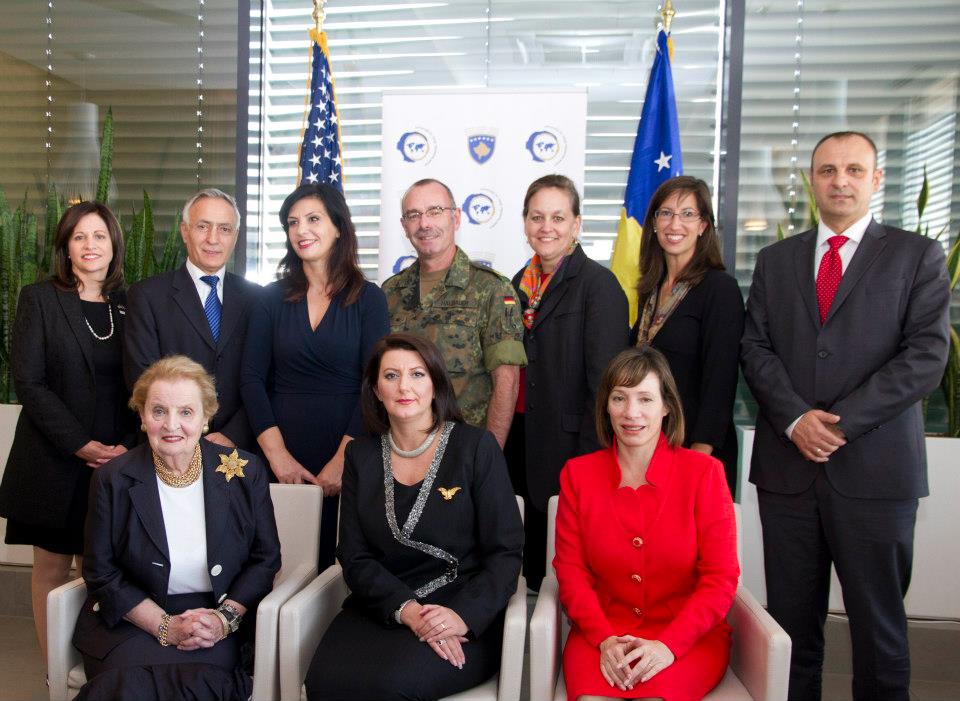 President of Kosovo hosts the International Women's Summit, the first of its kind in the Balkans
By: Kosovo Diaspora October 5, 2012
The President of Kosovo and the youngest women leader in the world, Atifete Jahjaga is hosting this week the International Women's Summit: Partnership for Change – Empowering Women which is taking place in Kosovo.
The summit has brought together over 200 women leaders  from from the region, Europe, Americas, Middle East, Asia and Africa. They represent public, private and civil society sector, academia, international organizations and professional associations. Among the guests are Madeleine Albright – Former US Secretary of State, Maitha Salem Al Shamsi – Minister of State, Government of the United Arab Emirates , Clarice Alpha Jah – Senator of Liberia,  Ulrike Lunacek – Member of the European Parliament,  Jane Harman – Former U.S. Congresswoman, Director, President and CEO of Woodrow Wilson Center, and Afshan Khan – CEO of Women for Women International.
The summit is the first of its kind in the Balkans, addressing economic development, political participation and the security of women as well as the factors that affect the position of women in the society, their economic empowerment and the constitutional and electoral barriers to full participation of women in politics and decision-making. The International Women's Summit aims to build bridges of cooperation, communication and partnership between public offices and private enterprises, between academia and policy-makers not only within the borders of a country but also between nations, neighboring countries and beyond.
More about the Summit, can be found at the website: http://kosovowomenssummit.org/