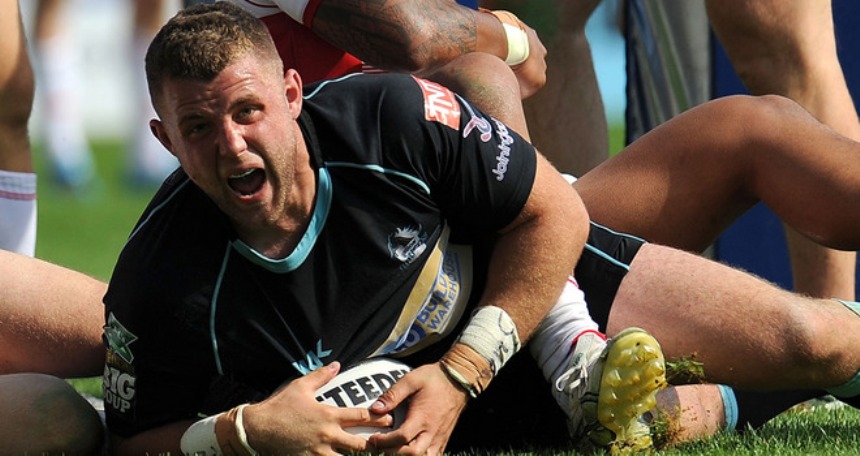 Olsi Krasniqi – the great hope of England rugby
By: Fitim Salihu July 20, 2014
Olsi Krasniqi (born 28 June 1992) is an Albanian-born English professional rugby league player who is playing at "London Broncos" in the Super League.
He made his first team début as a 17-year old for "Harlequins" (now London Broncos) in 2010's Super League XV; coming off the interchange bench to score a try on début in a 50-22 win over "Crusaders". He is a young player with tremendous potential. Olsi was born in Tirana and brought up in Feltham, London.
Nowadays, it is not so surprising that many young Albanian talents in many sport-fields require wearing a foreign uniform. But Olsi Krasniqi's case is a special one. The 19-year-old who was born in Albania is a professional rugby player and aims to play for the England Nation Team.
Krasniqi is the son of an Albanian wrestler and lived for many years in the London suburbs, and only two years ago managed to sign a professional contract with "London Broncos" team, formerly called "Harlequins Rugby League".
He is still considered an extraordinary talent of the England rugby league.