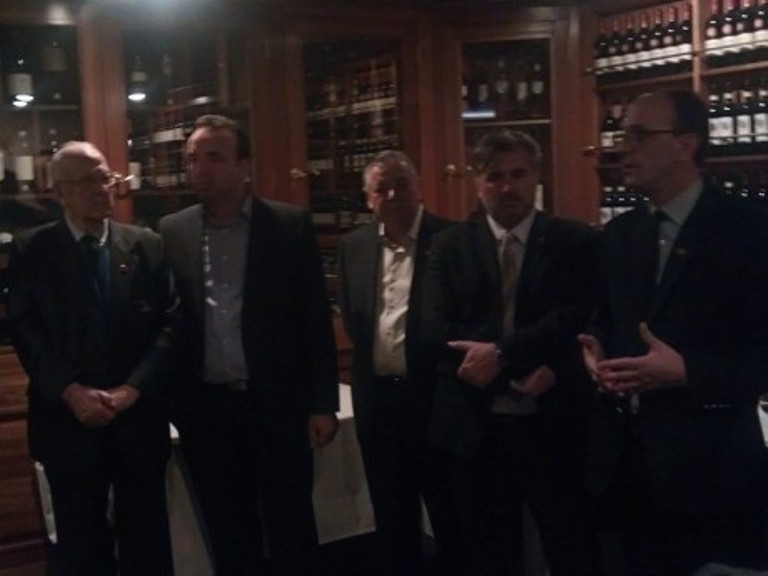 Networking of Diaspora Businesses in New York
By: Kosovo Diaspora January 2, 2014
The Ministry of Diaspora in New York held a forum for investments and networking of diaspora businesses in the United States from the 17th to the 24th of December, 2013.
The Minister of Diaspora, Mr. Ibrahim Makolli, also attended.
He had the opportunity to be recognized for the work and organization of Albanian companies in New York, which have invested some of their profits in Kosovo.
Meanwhile, on Saturday, December 21, a meeting was held for Albanian businesses in New York, with the aim of creating a network of diaspora businesses. More than 100 Albanian businessmen were in attendance.
Minister Makolli thanked the Albanian emigrants and businesses for their contribution and sacrifice for the entire Albanian nation. "Albanian diaspora in the U.S.A. has achieved success in the economic, political, cultural and artistic sphere. Today the most powerful companies in Kosovo are exactly form investments of Albanians in American, which have softened unemployment and gradually are strengthening the economy and the market of Kosovo," said Minister Makolli.
Representatives of Albanian businesses thanked the Ministry of Diaspora for this step, creating a network of businesses in New York, which will help in the promotion of investments and doing business for diaspora in Kosovo.
At the end of this forum, a board of 11 members with Albanian-American businessmen was elected, as the nucleus of the Albanian business networking in New York.
The original article was posted at the Ministry of Diaspora webpage. Click here to read the original article.