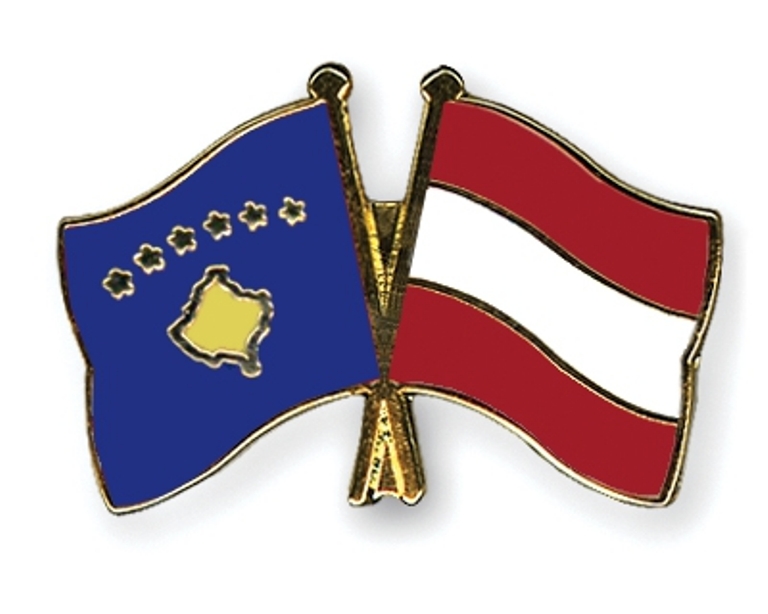 Networking of Diaspora Businesses in Austria
By: Kosovo Diaspora November 18, 2013
The Kosovo Ministry of Diaspora held the forum "Networking of Diaspora Businesses in Austria" in  Vienna with Albanian businessmen who have invested in Austria.
At this meeting, officers of the Ministry of Diaspora spoke about the importance of maintaining the forum, with the aim of creating a network of Albanian businesses in Austria. The purpose of the forum was to promote the possibility of investing and doing business in Kosovo, as well as networking of diaspora businesses in Austria. Discussions regarding the possibility of approaching capital investments in Kosovo and job creations also took place.
Mr. Hamdi Krasniqi, owner of construction company "BHK" in Vienna, thanked the MoD for this initiative that has been missing for years to the business community in Austria. He stated that "We know that in every meeting with people from Kosovo, they ask help from us, but a meeting with such a purpose and idea like this today, concrete is the first of its kind. Therefore, it motivates us and makes feel good and gives us the courage to make bigger investments in Kosovo."
The original article was posted at the Ministry of Diaspora webpage. Click here to read the original article.