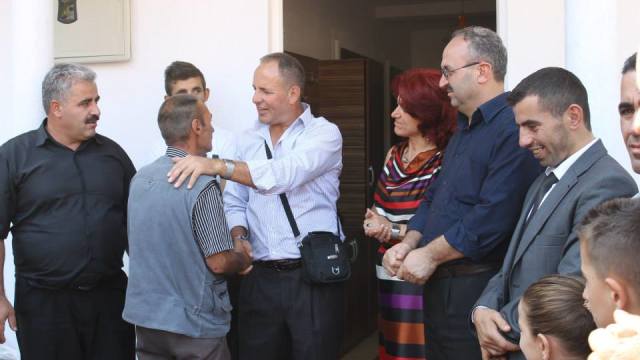 More Than Remittances From Our Diaspora
By: Valon Xoxa October 10, 2014
Muhamet Aliu is the recipient of a brand new house. His family of six no longer fears the harsh winters. It is through the generous donation of Mr. Qemajl Ruhani that another poverty stricken family finds hope and comfort in a warm and cozy house. "It is a feeling I cannot describe, I really do not know how to thank Mr. Ruhani, this is  very human of him" explains Mr. Aliu.
Currently living in Hanover, Qemajl Ruhani explains that he had been aware of this family's condition and is extremely happy that the house has been finished ahead of the cold winter.
Mr. Ruhani is confident that the Diaspora is very giving and such activities impact the lives of the people in Kosovo directly. However, he says there is a lot more that could be done, he invites his fellow diaspora community members and civil organizations to take the lead and find and help such families in need.