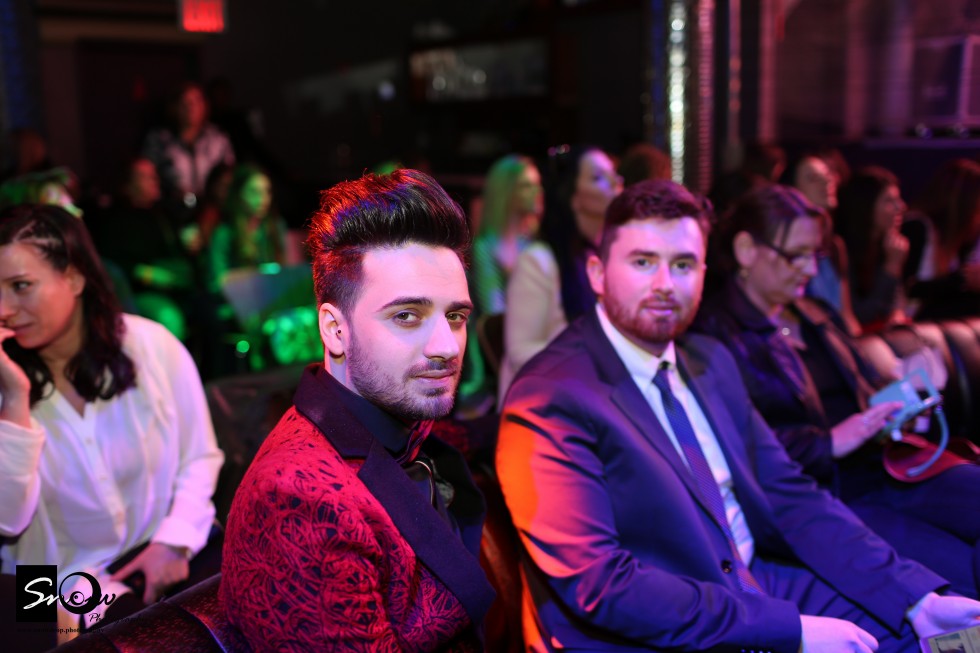 Matteo Brento performs in New York at Albanian Fashion Week
By: Kosovo Diaspora April 5, 2016
The historic Stage 48 NYC opened its doors to a sold out crowd on Sunday, March 27, 2016 for Albanian Fashion Week 2016. New Yorkers welcomed international Pop Rock Prince Matteo Brento to NYC's largest and hottest club in Times Square.
The X-Factor Albania Star, Matteo Brento opened the New York show in front of a packed house of 400 adoring fans with his newest single #21 (Goodbye My Love). The new hit #21 (Goodbye my love) is composed and written by award-winning artist Michele Bisceglia, writer and showrunner of 'IF, winner of "Best Original Song". The song is arranged by Alessandro Di Lascia in collaboration with vocal coach Cristina Bisceglia.
Matteo treated the crowd to an evening of greatest classics performing Italian hits like "Caruso" by Lucio Dalla, "L'ultima occasione" by Mina, "La donna cannone" by Francesco De Gregori and "E penso a te" by Lucio Battisti.
"It was truly an honor to perform at the Albanian Fashion Week in New York some of the greatest classics and most beloved Italian songs. Caruso by Lucio Dalla is a classic of Italian music known all over the world. What I respect about a legend like Lucio Dalla is that he is a great artist who is not just writing songs, but he is telling real poems," said Pop Rock star Matteo Brento.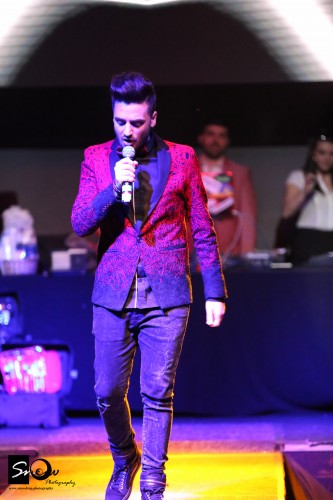 "Congratulations to Mrika Krasniqi, the organizer of the Albanian Fashion Week in New York for such an incredible and successful event. Albanian Fashion Show is the biggest show in USA for Albanian top designers. A very sophisticated show, a pleasant night and highly entertaining. Thank you for having Matteo Brento as special guest at such a fantastic evening," said Armando Roberto, Matteo Brento's manager.
Other highlights of Matteo Brento's performance included the popular Albanian anthem "Xhamandani vija vija" by Ilirët (composed by award-winning Zef Çoba) and "Summertime sadness" by Lana Del Rey, winner of MTV Music Award and Grammy nominee. The later song "Je Ti" by Albanian superstar Alban Skënderaj was dedicated to X-Factor Albania and Matteo's worldwide Albanian fans. Matteo Brento first performed "Je Ti" to millions of fans during the live broadcast of the biggest talent competition in Europe, The X-Factor Show.
"It was a dream week! The performance at the Albanian Fashion Week NY was a huge success. The shoot of the music video in New York was amazing," said superstar Matteo Brento. "It was even more incredible to have known special people. Thank you for treating me like a great artist, a great team! Thank you, thank you from the bottom of my heart to everyone! See you soon," said successful European artist Matteo Brento regarding his debut in United States.
Albanian Fashion Week 2016 is organized by Mrika Krasniqi, founder and CEO of Albanian Fashion Agency and Nil Production in New York. The Albanian Fashion Show presented the best looks from the biggest night in fashion in Manhattan. According to the press release published on the official website of Matteo Brento (www.matteobrento.com), the artist was accompanied by his Italian manager Armando Roberto and his NY Management for the Red Carpet VIP Fashion Show.
"The evening was even more grandiose with Matteo's performance. It was such a special honor for us to have Matteo Brento at the Albanian Fashion Show. He brought such a classy and warm atmosphere for the public with all the songs that he performed, especially with the 'Xhamadani Vija Vija' song. He sang it so well that I got very emotional hearing it," said Mrika Krasniqi, organizer of Albanian Fashion Week 2016 in New York.
Ambassador H.E. Ylber Kryeziu welcomed Matteo Brento and Armando Roberto to a meet-and-greet at the General Consulate of Kosovo in New York on Monday, March 28, 2016. Matteo Brento said that it was a great privilege and pleasure and thanked Ambassador Kryeziu for the warm welcome and he looks forward to his next projects in Albania and Kosovo.
"I am very excited about my new collaboration with Michele Bisceglia. We are preparing something special for Kenga Magjike in Albania later this year. I would like to present a traditional Albanian song in this great festival to represent the beautiful Albanian culture," said the internationally known Matteo Brento.