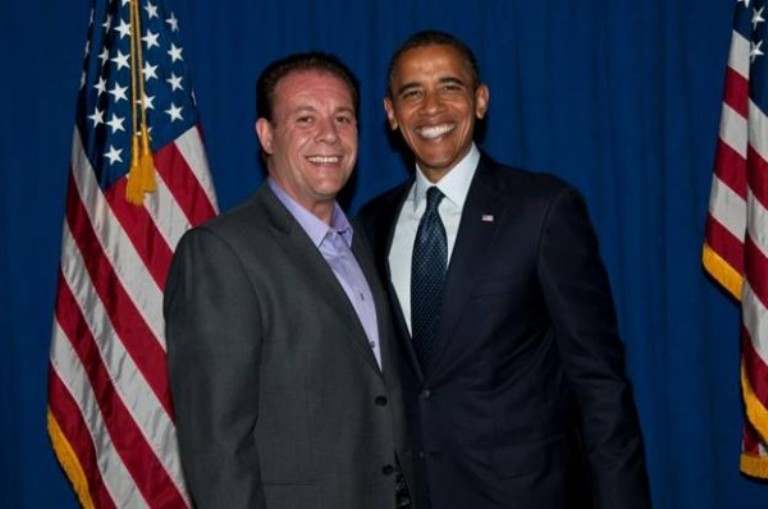 Mark Gjonaj wins the 80th Assembly District primary in Bronx, NY
By: Kosovo Diaspora September 14, 2012
The Albanian-New Yorker, Mark Gjonaj wins the 80th Assembly District primary in Bronx, NY. He defeated Assembly woman Naomi Rivera to go to the November 6 Elections. The Bronx based businessman has been active in his community and has generated a great support from the Albanian community in the Bronx. If he wins the November 6, 2012 elections, which he is expected to, he will be the first person of Albanian origin to hold office in the United States currently.
Taken from Norwood News
In the Bronx's most heated and intriguing political race this fall, challenger Mark Gjonaj defeated embattled Assemblywoman Naomi Rivera in the 80th Assembly District primary by a comfortable margin, according to results released by the Associated Press. In this heavily Democratic district, which includes parts of Norwood, Allerton, Morris Park and Pelham Gardens, Gjonaj will almost certainly be elected to office when voting for the general election happens on Nov. 6.
While putting together a relentless, almost omnipresent campaign — his army of yellow-clad Gjonaj CARES workers were a fixture in the district — Gjonaj became the beneficiary of a series of articles in the New York Post detailing allegations that Rivera used her position and taxpayer money to enrich two recent boyfriends. Several authorities have launched investigations into Rivera's hiring of a Brooklyn gym teacher as an expensive part-time community liaison and her allegedly inappropriate dealings with a nonprofit that she funneled hundreds of thousands of dollars to over the past several years.
The articles and subsequent investigations placed a dark cloud over Rivera's re-election bid. In the weeks leading up to yesterday's primary, Rivera refused to speak with the media about the allegations or the campaign, instead opting to bombard voters with mailers painting Gjonaj as a ruthless landlord (he owns a real estate brokerage firm) and closet Republican (he has contributed to GOP coffers in the past and identified himself as an Independent until recently).
But while Rivera, aside from a few appearances at events, has been largely absent from the public eye, Gjonaj has been everywhere. He scored votes, and fought the landlord depiction, by helping advocate for tenants at two large housing complexes — the Allerton Coops and Tracey Towers — in the final weeks before the primary.
According to preliminary numbers reported by the Daily News, Gjonaj took in 2,407 votes (52 percent), while Rivera could only muster 1,894 votes(41 percent). The other two challengers on the ballot were Adam Bermudez, who received 222 votes (5 percent)and Irene Estrada-Rukaj who took in 134 votes (3 percent).
In other local races in the northwest Bronx, incumbent Gustavo Rivera (33rd Senate District) soundly defeated challenger Manny Tavarez and in the 78th Assembly District, Jose Rivera easily held off Ricardo "Ricky" Martinez.
***
Source: Alex Kratz. "Embattled Assemblywoman Rivera defeated in Primary." Norwood News. September 14, 2012. http://www.norwoodnews.org/id=9018&story=embattled-assemblywoman-naomi-rivera-defeated-in-primary/