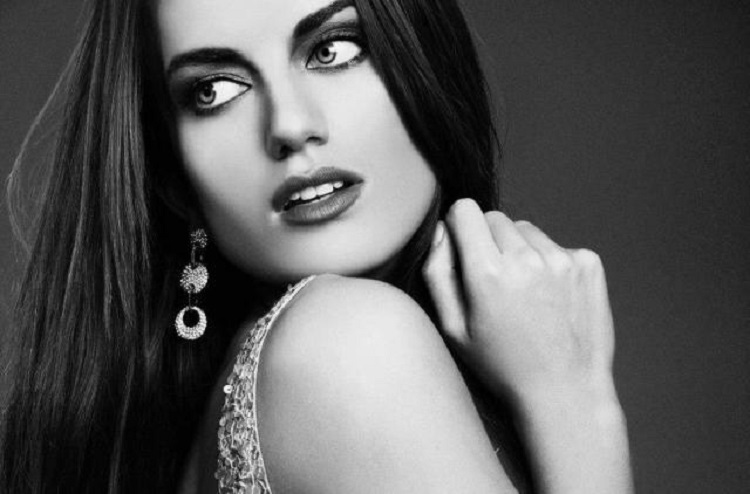 Lushtaku makes a breakthrough in the Asian modeling world
By: Kosovo Diaspora October 8, 2013
The Swiss born of Albanian origin, Heidi Lushtaku (23) from Cugy VD, after the success in the beauty pageant "Miss Switzerland 2013", has made a breakthrough in the Asian modeling world. 
The finalist of "Miss Switzerland 2013" will fly to Bangkok and Thailand this October.
The dental assistant turned model has signed a three month contract with a French manager, who works with international known models. Lushtaku will challenge the Thai girls with her 1.72 m (5ft, 7inch) height, mostly because in Asia the models are usually shorter than the ones in Europe. Her agent is Bris Sly. They has met Heidi in recent days because even "Elite Model Thailand" and chose the Albanian girl from Kosovo to work with them.
Heidi says she has commercial face attributes that are ideal for advertisements. "Miss Switzerland" has made me famous, but it wasn't just because of it that I got the chance for Asia modeling because I have been modeling since I was 13 years old"- said Lushtaku.  "In the end of December I will be back in Switzerland to spend the holidays with my family: parents, my seven sisters and my eldest brother". After these holidays, in 2014, she will be leaving for Hong Kong.
Even though she has successfully finished the year in school as a dental assistant she has decided to postpone her studies for a year in order to continue her modeling. Heidi is still in negotiations for 2 another important contracts.
She has also has been offered the chance to be a judge for "Miss Kosovo". Heidi says that she feels honored with such offer but she won't be part of this jury, because of her commitment to the modeling in Asia. Furthermore she has been invited to represent Switzerland for the forthcoming " Miss Universal Princess" in India. But sadly she will still be working in Bangkok thus not being able to participate.
The original article was posted at the Albinfo webpage. Click here to read the original article.