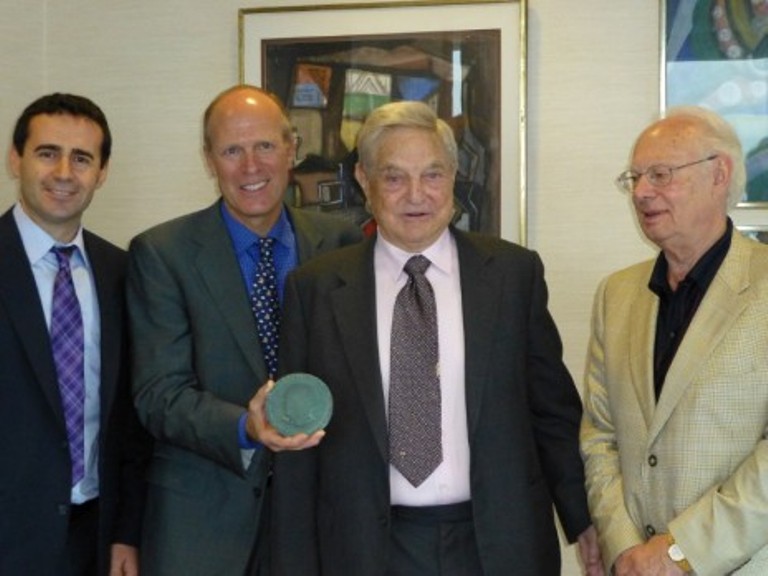 Life of Albanian lawyer Ylber Dauti in NY
By: Fitim Salihu June 6, 2014
Ylber Dauti, a lawyer, is among the most successful Albanian young advocates in America and Europe. His name has been frequently seen in the U.S. and Albanian media. He is frequently selected by "Verdict Search Report & New York Law Journal" for excellent records. Lawyer Dauti has won numerous cases on legal issues of a few million dollars. Therefore, he is classified as "the millionaire lawyer".
In the list of his victories, sensational issues that have dictated to change even the state laws were recorded. But, which are the latest victories of the lawyer? In this article we will introduce: the victory with a seven-figure of an Albanian client a few weeks ago, the victory of a delicate issue with two Albanian children who as adults will find themselves being multimillionaires; maximum victory with an American client who became a millionaire; the latest involvement in the "Verdict Search Report and the New York Law Journal"; and the meeting with George Soros where he was assigned to give him a special award. How he felt when he lost the first court battle ten years ago? What emotions he experiences after a prolonged legal battle? Why does he recommend to his clients the saying of Mark Twain, the same located in a conspicuous place of his office: "If you tell the truth, you don't have to remember anything"?
The latest news from "The Daut Law, PC" legal office of the Albanian lawyer is a trial that ended a few weeks ago in New York. His client was an Albanian born and raised in America. The lawyer says that the jury selection was a coincidence; one of the selected members was of Albanian origin, who came in the U.S. 20 years ago. This was unusual in 10 years of experience of Dauti. This coincidence made him happy, as he thought that he himself as an Albanian lawyer and his Albanian client would feel better since there would be an affinity, but the feeling quickly dissipated; the selected Albanian jury member resigned due to his weak English. However the trial continued with another selection and the question ended positively. The Albanian client came satisfied from defense of the lawyer Dauti, not only due to the amount of compensation with seven figures he won, but also with professionalism and ethics of Mr. Dauti.
Lawyer Dauti has worked hard to protect children. Nights, weeks and months until he succeeded; he proved so reliably that the other side was to blame for the accident. Alongside other evidence, he managed to convince the opposing party through the testimony of two experts: a child psychologist and a civil engineer. The judge was shocked from the compensation amount of the issue and stated that "she had never seen or heard that such a great amount o was given in a case like this, because – according to her – injuries were so minor." How much was the amount of compensation? The lawyer does not give figures, but repeats what his clients have written in a public letter published in "the Sun" that: "When the children grow up they will realize that they are multimillionaires…"
"But I would like to add, the lawyer says,  "especially one of them will have a lot of millions and probably won't need to work at all during his life – of course he doesn't have to work, but I would not suggest such a thing at all."
Lawyer Dauti was also highly appreciated in a public letter from another client, Joseph Kramer, which he published in "Dielli" magazine in February 2013. Thanks to Dauti's legal office, Kramer won the biggest judicial remuneration for 2012 in the state of New York. Also, Dauti holds a record of "Verdict Search Report & New York Law Journal" for winning the "premises liability" twice for the biggest amount earned in a judicial case in the New York state. Ylber Dauti is also the first Albanian lawyer being a member of "Million/Multimillion Dollar Advocates Forum".
The original article was posted at illyriapress.com – Click here to read the original article.