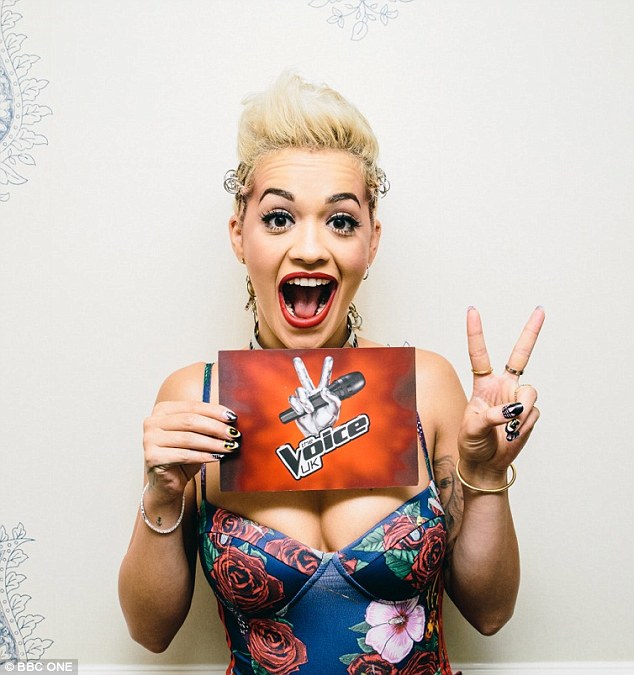 Kosovo's Rita Ora Takes a Seat at the UK Voice
By: Valon Xoxa January 14, 2015
UK's  Mirror Magazine has featured an article on Rita Ora's appearance on the Voice. Apart from her singing, the magazine also highlights Ora's past, the path to success and what has made Rita Ora the artist that she is today.
Born Rita Sahatçiu in 1990, her first name was in tribute to classic film star Rita Hayworth and her surname was the hereditary profession of her family – Sahatçiu (in Albanian: watchmaker). In a nod to the profession, her father gave her the surname Ora meaning 'hour' because it rolled off the tongue easier.
Rita's family  fled from Yugoslavia when she was a year old and she grew up near Portobello Road, London. Her grandmother Besa, who still lives there, told the Sun: "There were riots, uprisings and suppression by the Government of the former Yugoslavia. Kosovars wanted rights like other Yugoslav republics."
Rita began singing in open mic sessions in London and performed in her dad's pub. She had her first taste of fame in 2007 when she appeared on Craig David's Awkward. She caught the attention of DJ Fresh, who was looking for a female singer for his song Hot Right Now, and the rest, as they say is history.
Check out the rest of the article by following the link here.