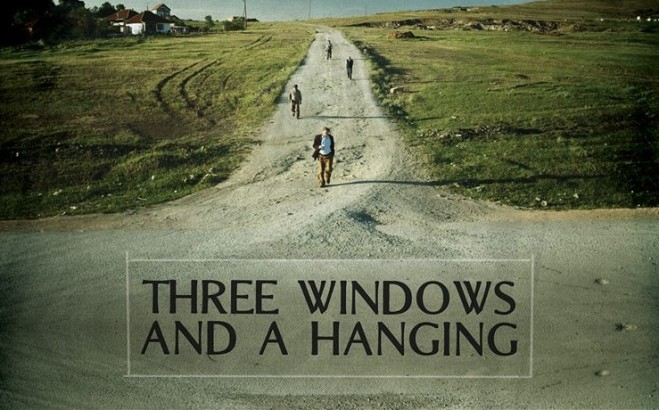 Kosovo's First Oscar Candidate
By: Valon Xoxa September 25, 2014
"Three Windows and a Hanging" is Kosovo's first appearance on the grand Oscar stage. Directed by Isa Qosja, the movie portrays the scars left behind from war torn Kosovo. While fictional, the movie does indeed touch upon the daily reality of many in Kosovo and beyond. A drama, with warmth and humor of a typical Balkan scenery. The gloomy reality depicted does not keep the movie from receiving great reviews.
The Hollywoodreporter has best described its plot as "not directed at war or even rape, but at the poisonous effects of victim-blaming and unchecked patriarchal power."
Fatos Berisha, the former head of Kosovo Cinematography Center explained for Cineuropa.org that they initially "received the answer that Kosovo was not eligible, as it was not a member of the United Nations.However, I did some research and found out that there is no such regulation in the Academy's rules, and that five non-UN countries had submitted films in previous years."
The news on Kosovo making its first debut in the Oscars is quickly becoming a trend among media.Variety.com explains how  "For the first time, Kosovo is eligible to submit a film to the Oscars in the foreign-language film category, and will be proposing "Three Windows and a Hanging."
[easyrotator]erc_76_1411584062[/easyrotator]
Watch the trailer here and let us know your first impressions.