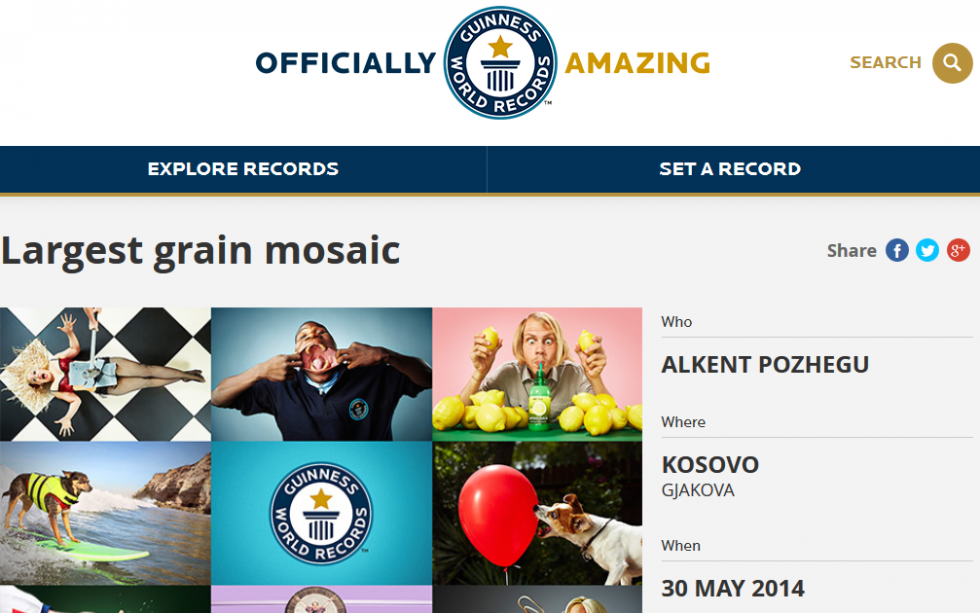 Kosovo Sets Guinness Record on Largest Grain Mosaic
By: Kanarina Shehu January 28, 2015
It's official: Kosovo now holds the Guinness World Record for the largest mosaic of grain in the world, thanks to Alkent Pozhegu, a 38-year-old Kosovar born in Gjakova.
In May 2014, Alkent Pozhegu made a mosaic of dimensions 20×25 meters, with an area of 500 m2. Pozhegu's work, with which he set a new Guinness World Record for Kosovo in this category, has set behind the previous record of 400 m2, which was presented in India.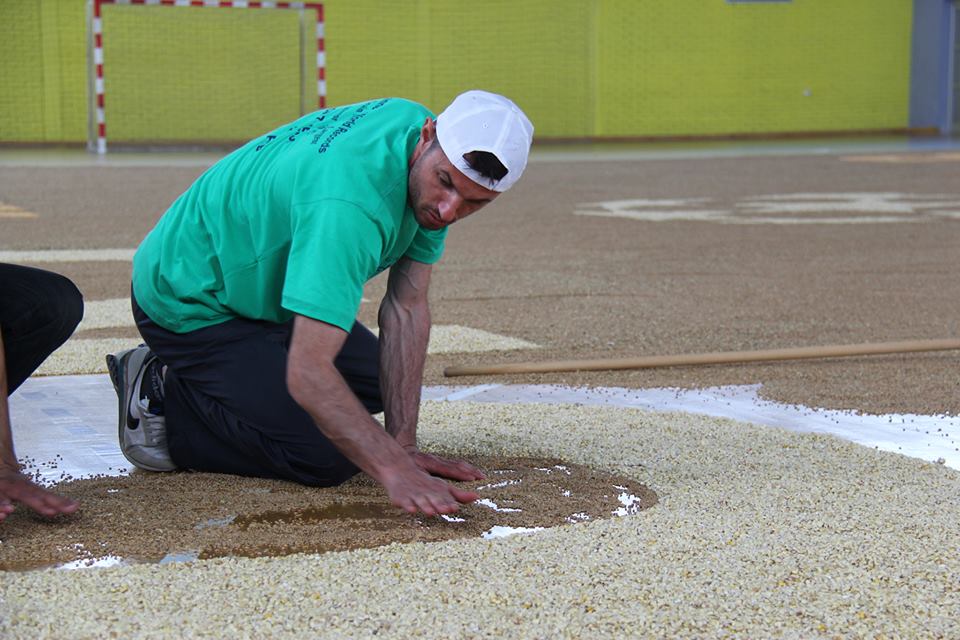 Pozhegu's mosaic figure is made of maize, rice and wheat. He used 2500 kilograms of grain to create the names of Lionel Messi and Christiano Ronaldo, two world-known soccer players. The mosaic also includes the symbols of Barcelona and Real Madrid FC Club.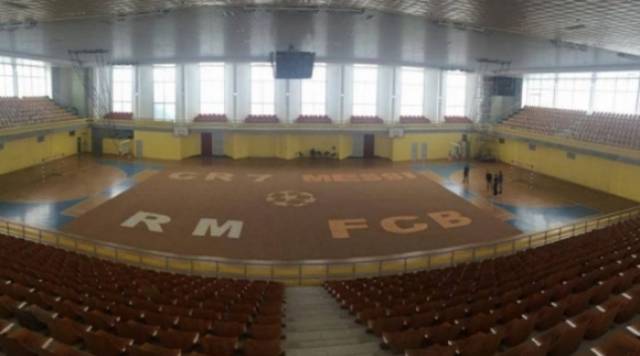 Below you can see Pozhegu's recent interview for TV Syri Vision, a local TV Station in Gjakova, Kosovo.