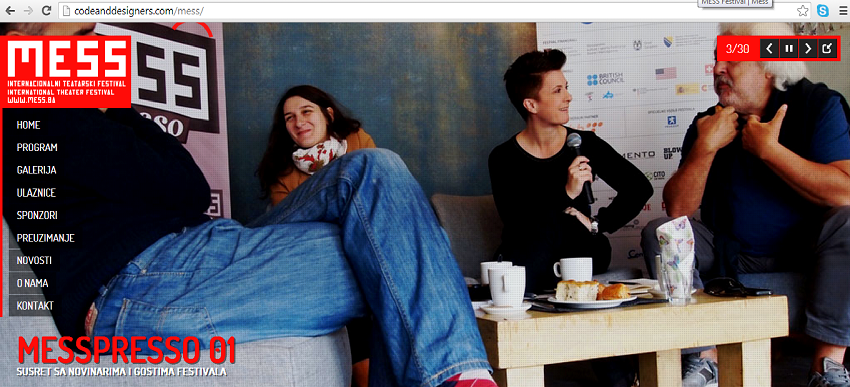 Kosovo Playwright Awarded Best Screenplay at MESS
By: Kosovo Diaspora October 14, 2013
The latest edition of the International Theatrical Festival 'MESS' taking part in Sarajevo, recognized Doruntina Basha's, 'Gishti', as the best screenplay written by a Balkan playwright.
Doruntina Basha was born in Pristina, Kosovo, in 1981. She studied playwriting at the Faculty of Arts of the University of Pristina (20004) and got MA degree from Erasmus Mundus 'Crossways in European Humanities' program, in the field of gender studies, (2006/08).  Her play "Gishti" (eng. Finger) is a story about the last war in Kosovo seen from the perspectives of two women with a missing loved one. The two ladies, Zoja (aged 45) and Shkurta (around her thirties) continue their life together many years after the war, while still waiting for an answer  of the fortune of their son and husband (Shkurta's). While Zoja has high hopes to see her son alive and well, Shkurta waits for a corpse covered in a black bag.
The story also explains the continuous patriarchal and traditional lifestyle of two women without a man figure in their house, and their treatment from the society they live in.
In 2011, the same play written by Basha was announced as the best contemporary play in the regional competition organized by the foundation Heartfact. In this competition, there were 120 playwrights from Bosnia, Serbia, Montenegro and Kosovo participating and competing with their works.
The original article was posted at the Koha.net. Click here to read the original article