Kosovo Paving the Way in the World of Basketball
By: Kosovare Mezini May 18, 2015
The sound of balls bouncing on Kosovo's concrete grounds resounds ever more loudly as Kosovo paves its way in the world of basketball. Everything began in 2008, shortly after Kosovo's independence day. Kosovo had barely swept away the confetti from Prishtina's streets after celebrating the Independence Day when FIBA's (International Basketball Federation) delegation visited the country. The topic was Kosovo's chances of becoming a FIBA member. However, despite impressing the delegation, Kosovo's application was put on hold.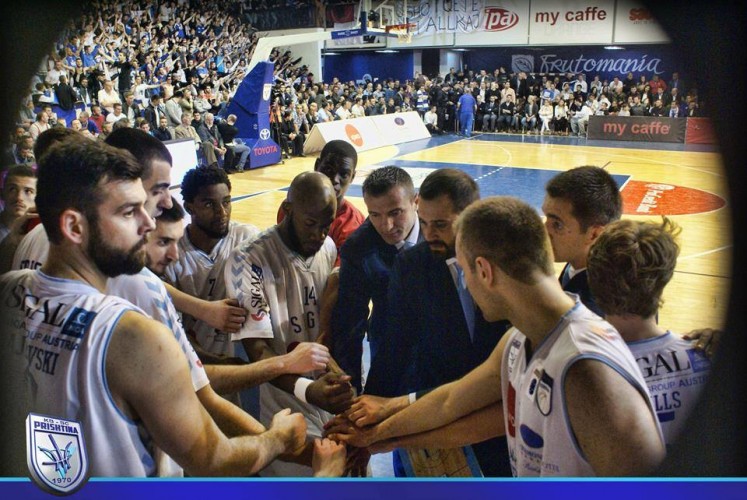 Nevertheless, this was not the end of the story. The Balkan International Basketball League was introduced that same year and the hosting country – Kosovo, made its debut last season (2013/2014) with two of its teams participating in the tournament. The teams came from Pristina and from Peja. Pristina did exceptionally well. It played against and unfortunately failed to beat Hapoel Gilboa Galil as one of the final four teams left to compete. Since the competition was extremely difficult, Pristina lost once again in its game against the Bulgarian Balkan Botevgrad while competing for the third place. However, the fighting spirit and positive energy of the team were visible throughout the tournament.
Friday the 13th 2015, seven years after sending in the application, Kosovo were granted a full membership to FIBA. FIBA announced the news on their official website. This in turn, pushed Kosovo another step in the right direction since it meant that Kosovo will finally be able to participate in bigger tournaments.
Kosovo justified the trust but in them. KB Sigal Pristina made history as it won against BC Rilski Sportist 165-147 and was crowned as the Balkan League Champion. Since the team from Peja played extremely well, a curios turn of events occurred. Namely, Pristina almost faced Peja in the final match. However, Rilski, the team that eliminated Peja in the semi-finals and ended up losing to Pristina, avoided this. Moreover, Prishtina's Dardan Berisha was voted as the Most Valuable Player and Balkan League's Player of the year. Berisha recently left Poland's national team to join Kosovo. Pristina's historical win was celebrated all over the country and when the heroes returned about thousands of people had gathered in Pristina to welcome them home.
Kosovo has, thus, shown FIBA that they made the right decision by granting them membership. The next big challenge is the U16 Euro Championship when the U16 teams will introduce themselves and where U16 is lined up against Andorra, Malta and San Marino in the first round. The tournament is being hosted in San Marino from July 6th onwards. That same week, the U20 team will play against Portugal, Luxembourg, Montenegro and Georgia in the Eurobasket U20 preliminary round.