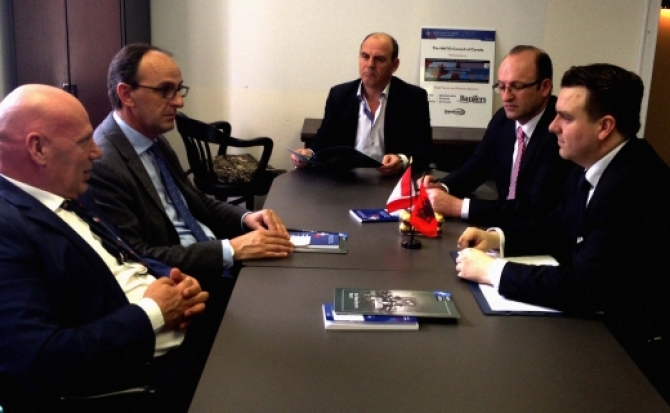 Kosovo opens its Cultural Center in Chicago
By: Fitim Salihu July 18, 2014
It is inaugurated the Kosovo Cultural Center in Chicago and also are established business networks in the U.S. and Canada.
This was announced from the Ministry of Diaspora, after the visit that Minister Ibrahim Makolli made ​​to these countries. During his visit to Canada, Makolli met Albanian community associations in Montreal, Toronto, London and Hamilton, as well as compatriots in these cities.
In Toronto, the minister had a meeting with Robert Baines, a representative of the Canada Council for NATO and the coordinator of the Albanian-Canadian Society for NATO. He discussed with him the possibilities of cooperation between the Council and Kosovo.
In Detroit, Chicago and Dallas, minister Makolli held meetings with representatives of the Diaspora and with the officials of the Illinois University.
On 20 and 21 April, in Toronto, Canada it was founded the Albanian Business Network for Canada. In Detroit, U.S., on April 23, it was also established the business network center for the state of Michigan. Two recent business networks in the U.S. were founded in Chicago (on 24 and 25 April) and Dallas (on 26 and 28 April).