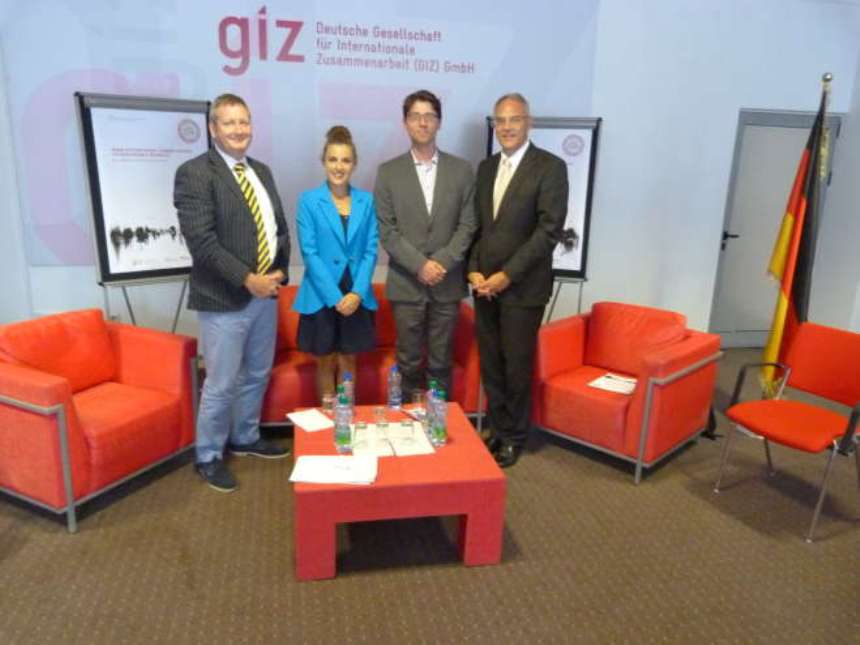 Kosovo Entrepreneus Selected to Bonn International Summer School on Responsible Business
By: Liza Gashi August 24, 2013
The German Society for International Cooperation (GIZ), has selected two young entrepreneurs from Kosovo to be a part of the "Bonn International Summer School on Responsible Business".
Mr. Mathias Kiesler, the deputy ambassador of Germany to Kosovo, noted the importance that the German government gives on the encouragement and promotion of entrepreneurs of responsible business practices.
GIZ Regional Director in Kosovo, James Macbeth, talked about the significance of embracing a more responsible and sustainable approach to achieve business success.
Both Kosovar entrepreneurs will represent the next generations emerging from the young country, a group of people that must be ready for the future and open to the new models of global business.
A young entrepreneur, Annea Hapçiu, from KosovaLive Media Group & N'Yoga, stated that with each passing day, businesses are realizing the significance of humanism and consideration of society and the environment. Businesses that have such a sociable approach to their work environment may increase the value of their brand and company, resulting in financial benefits.
"In the current business environment, as competitive as it is, with many companies shutting down soon after they open, sustainability provides a foundation for businesses' success," – Hapçiu continued.
"While following the interactive workshops and lectures at the Bonn Summer School, we hope to learn about best practices by the experts of this field, and then implement them in the businesses in Kosovo," Hapçiu emphasized.
Hekuran Murati, deputy of Zogu-Tek, said that he liked the idea of participating and what he could learn there.
"There will be many prominent speakers, and the conference will be held in a country that is far ahead of others regarding on the awareness of taking responsibility, protecting the environment, and using the resources efficiently," he said.
Young entrepreneurs from all over the world will gather to share their ideas on the issue "ACTING SUSTAINABLY, TAKING RESPONSIBILITY"
The original article was posted at the Kosovalive webpage. Click here to read the original article